SingCham Shanghai Sustainability Forum 2021
SingCham Shanghai Sustainability Forum 2021 was successfully held at The Peninsula Shanghai on 13 December 2021. 
This Forum, co-organised by the Singapore Global Network and graced by Mr Chua Teng Hoe, Singapore Consul-General in Shanghai, was attended on-site by about 300 senior representatives and around 30 attendees online via Zoom.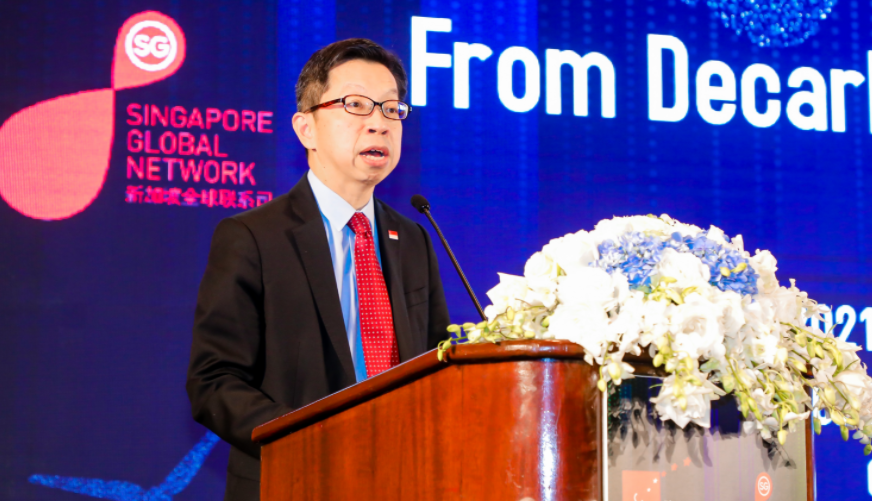 Themed "From Decarbonization to Carbon Neutrality", the forum featured 16 distinguished speakers and panellists consisting of think-tank gurus, government officials, industry experts from leading Singapore and Chinese enterprises as well as multinational corporations.  The objective of the forum was to provide attendees a better understanding of China's dual carbon policy and for representatives of built-environment, manufacturing, and finance industry sectors to share their action plan in decarbonisation towards the carbon neutrality goal.  
Construction, production and power generation industries account for more than 50% of total emissions. Therefore, the focus is to increase investment in clean energy, implement energy conservation and carbon emission reduction measures, and promote electrification reform.  We hope that this Forum allowed everyone to realize that sustainable development is a common responsibility that all of us must undertake.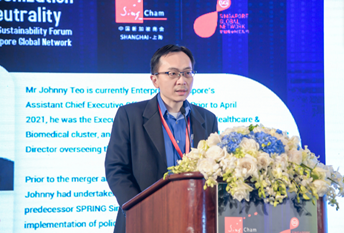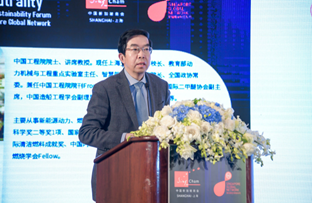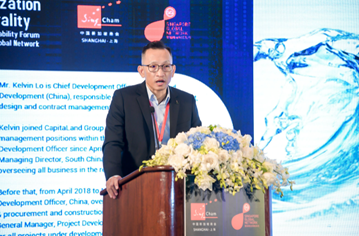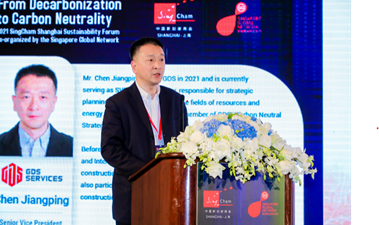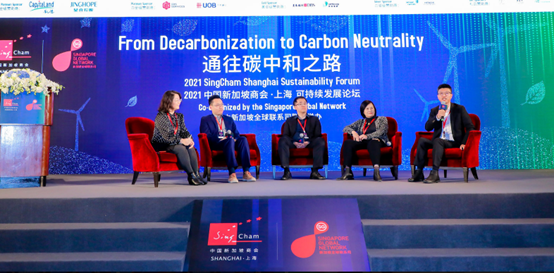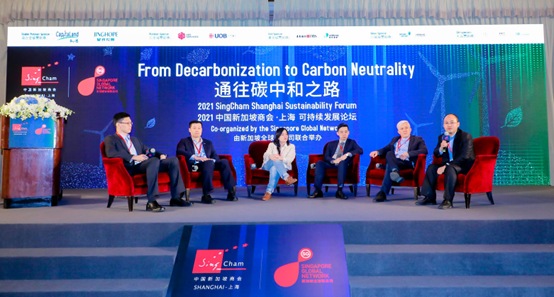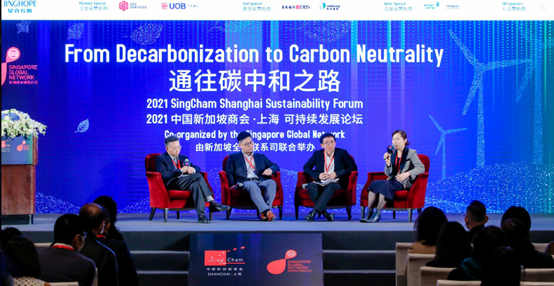 We would like to thank our sponsors JingHope, CapitaLand, GDS Services Ltd, UOB China Limited, Sembcorp (China) Holding Co. Ltd, DBS Bank (China) Ltd, Johnson Control-Hitachi Air Conditioning (Shanghai) Ltd, P.E.T, NUDE by Korea, and RenewMaterial (Jiangsu) Co Ltd for making this event a great success.