SingCham Shanghai Presents 中国 in 2019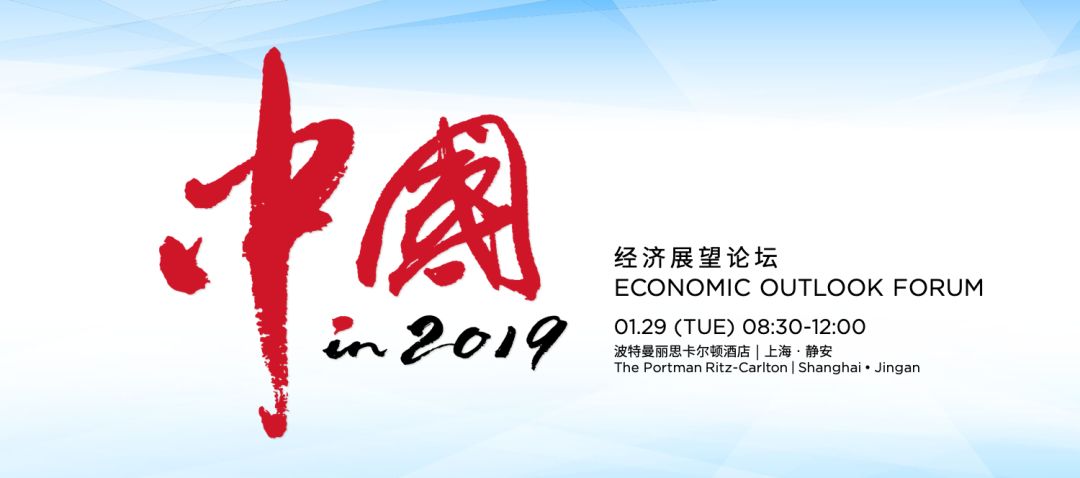 On 29 Jan 2019, SingCham Shanghai held our inaugural signature event, "中国 in 2019".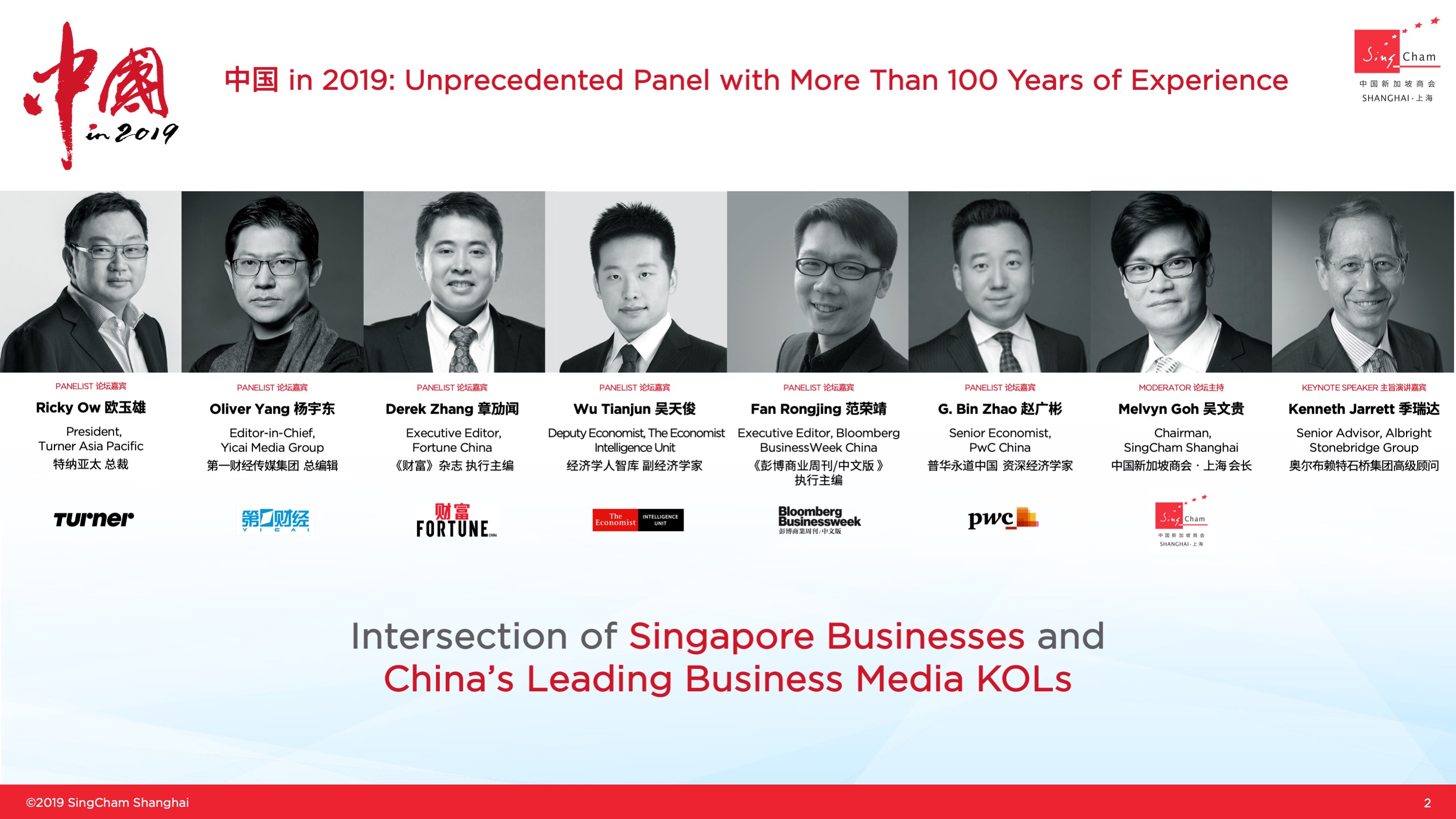 Panel Lineup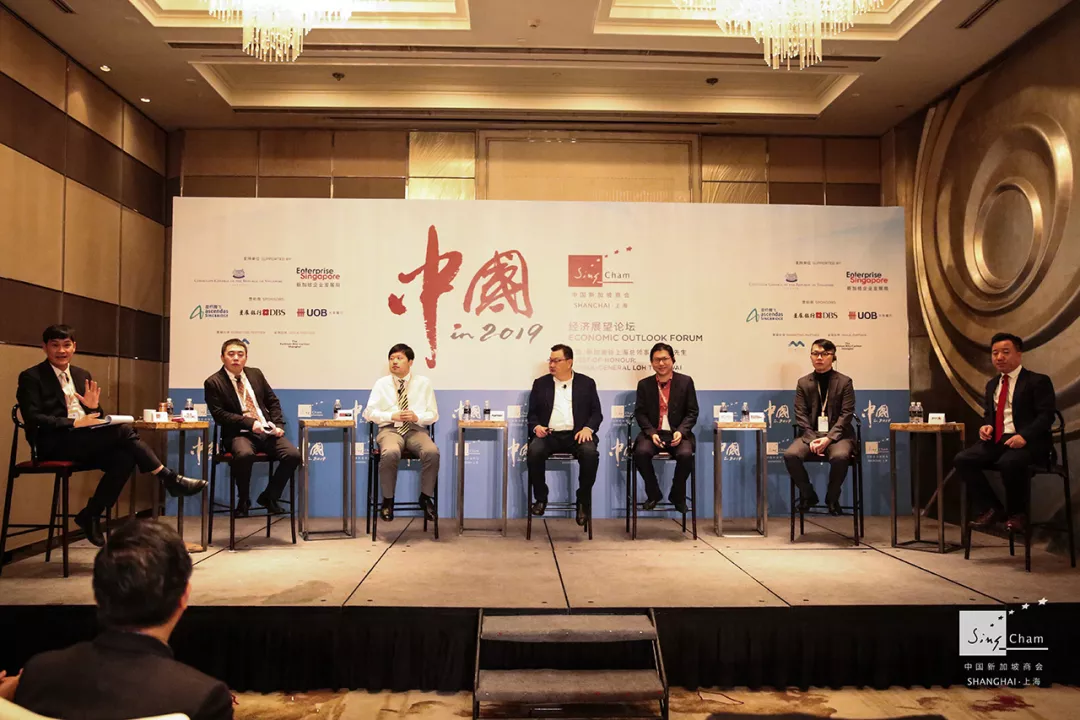 The great media minds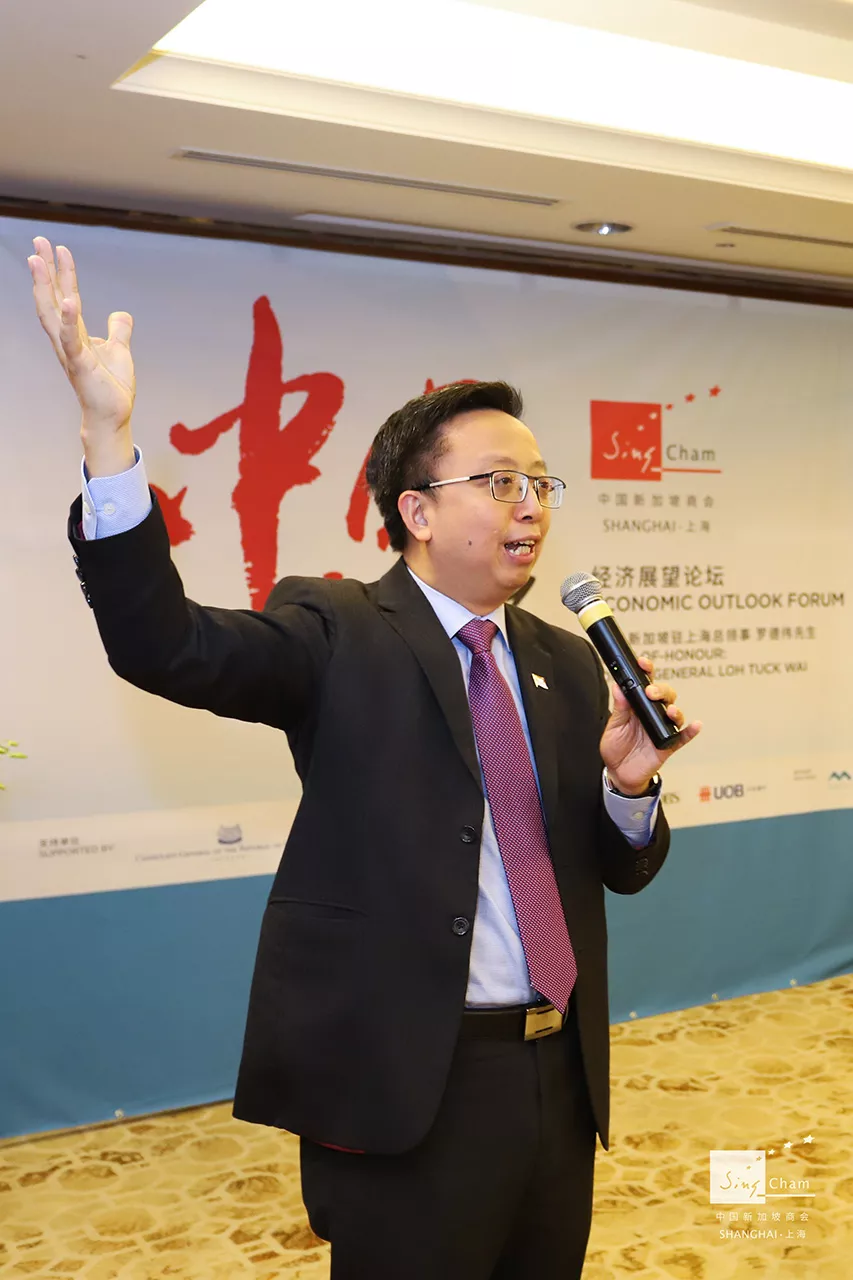 Our Guest-of-Honour Consul-General Mr Loh Tuck Wai
Featuring a distinguished panel of thought leaders from the Economist Intelligence Unit, Fortune China, Bloomberg BusinessWeek China, PwC, Turner Asia Pacific, and Yicai Media Group, we had a lively discussion with an audience of more than 80.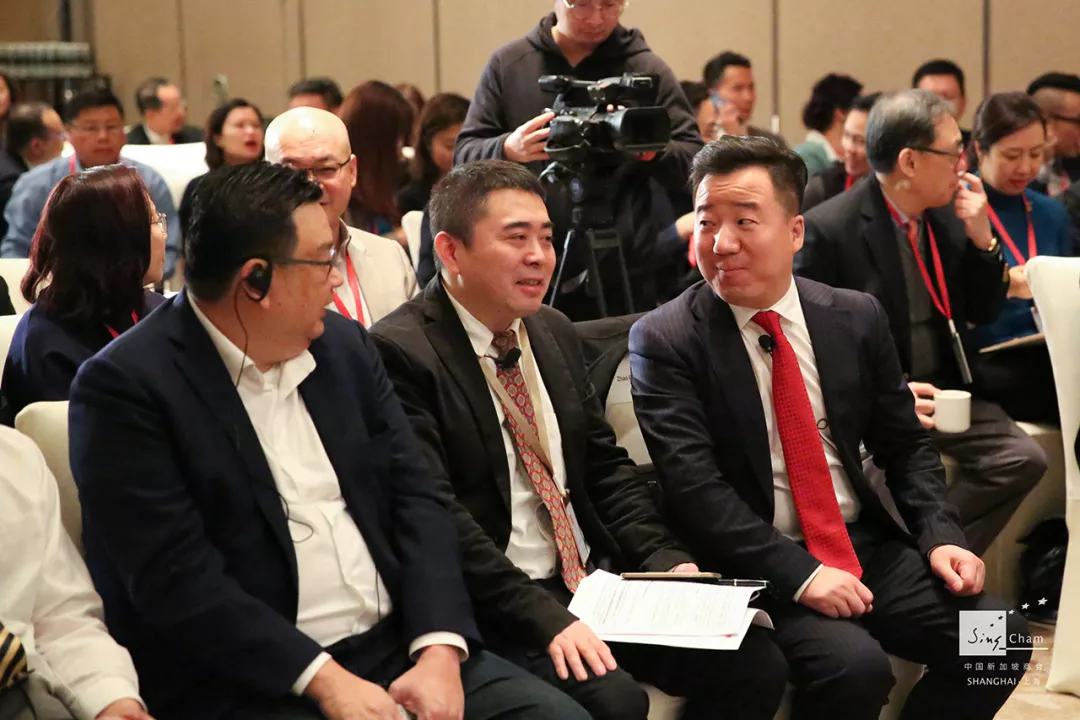 Panelists having a chat before the discussion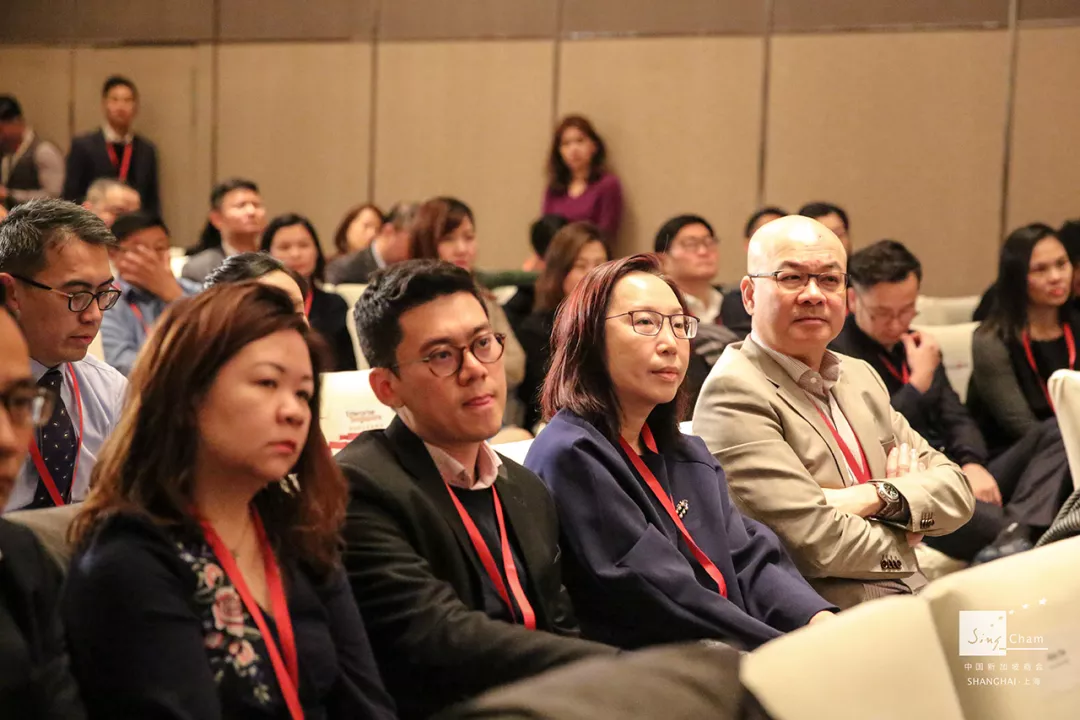 Sharing in progress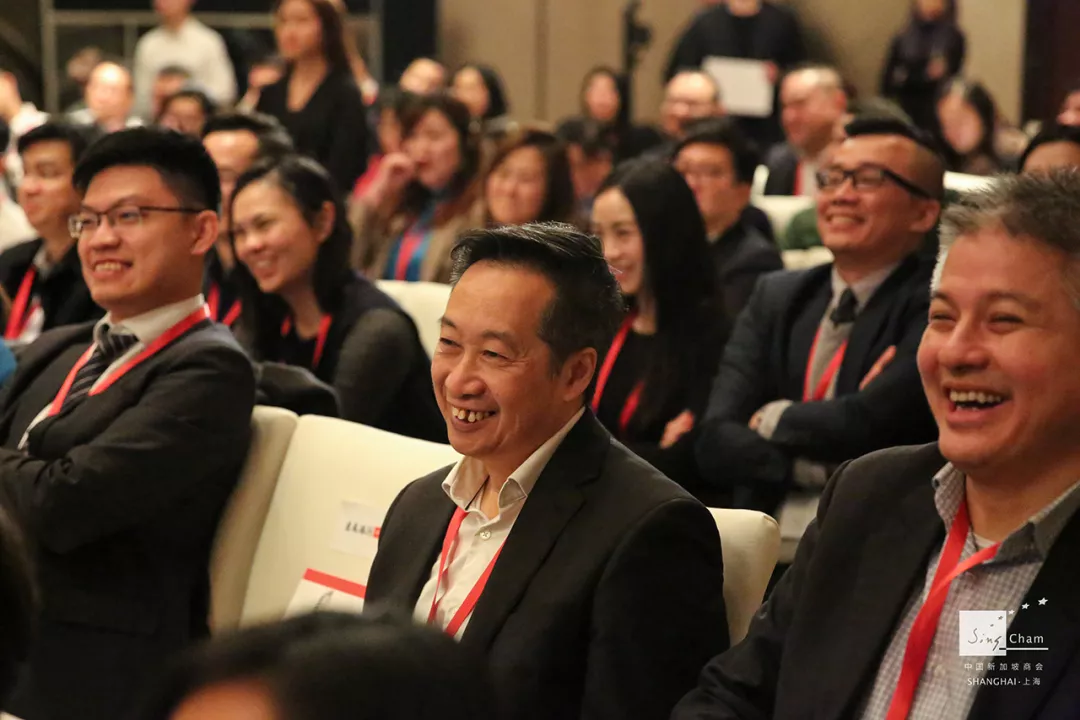 Lighter moments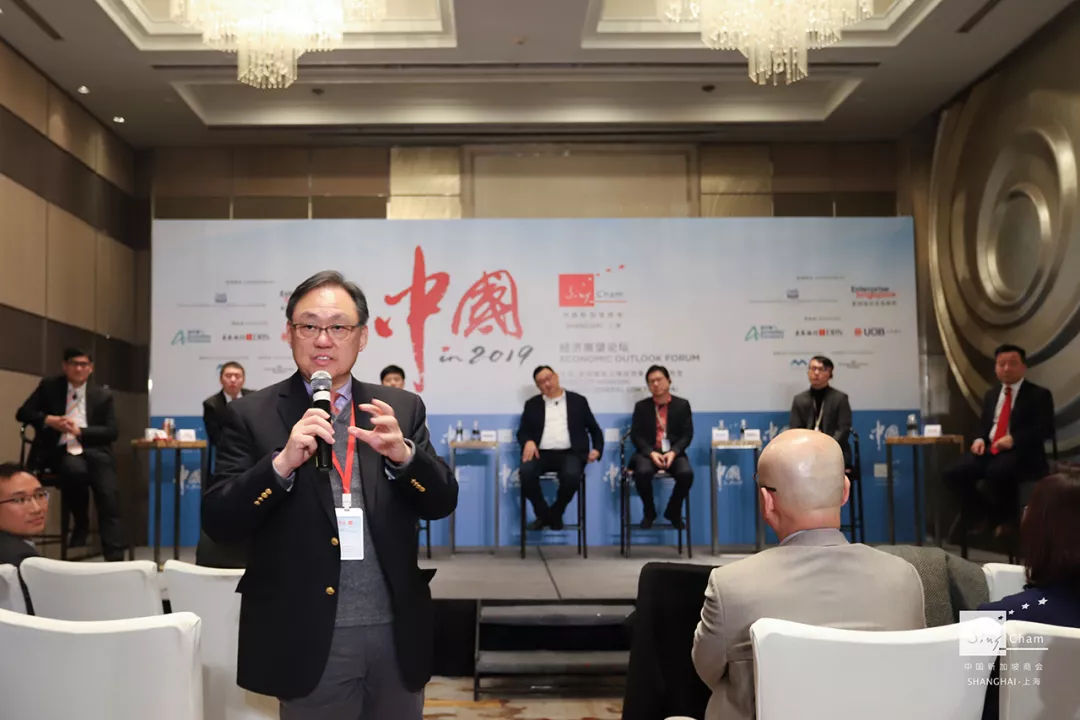 Mr Charles Chan, CEO (China) of Ascendas-Singbridge, sharing his views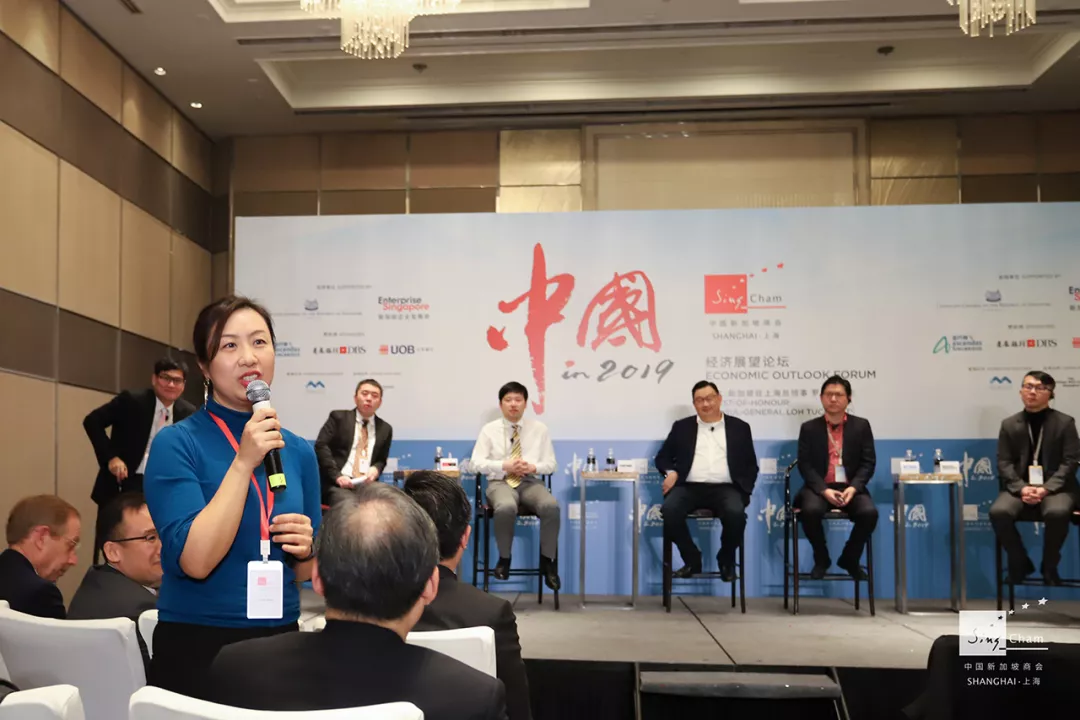 Ms May Ren, SVP IBG CN Management Office of DBS China, sharing her views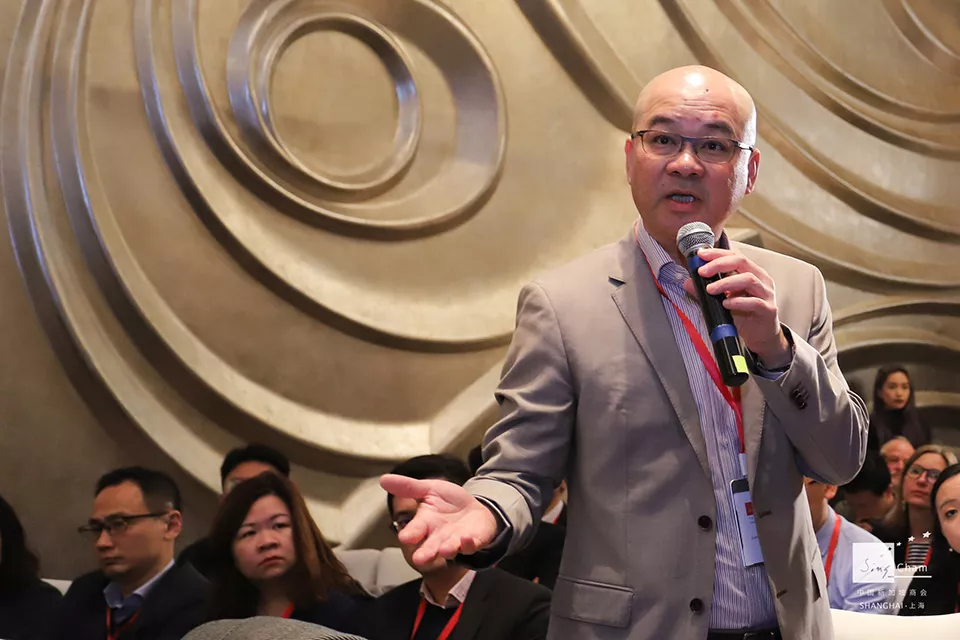 Mr Peter Foo, President & CEO of UOB China, sharing his views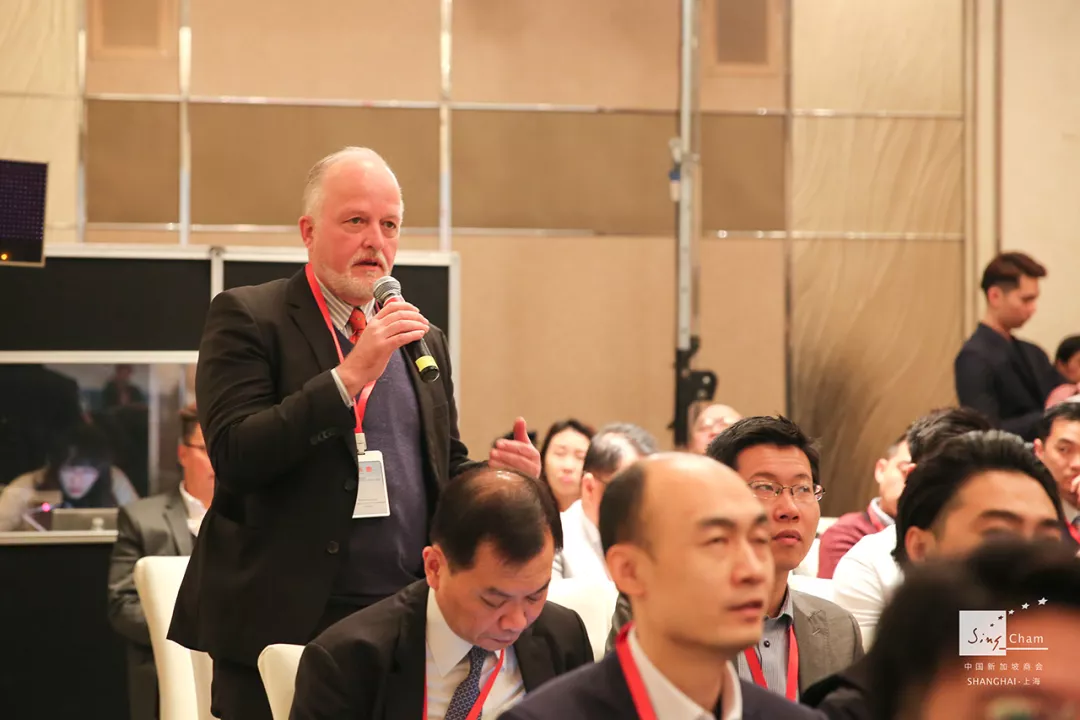 Q&A session: SingCham's members participating in the event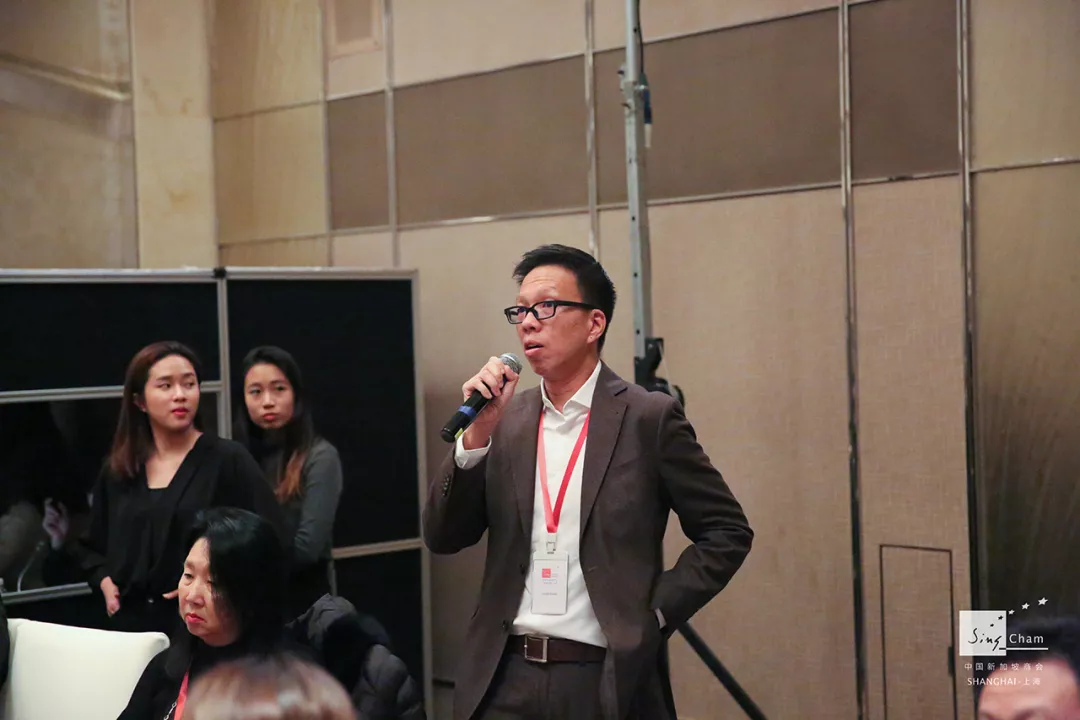 Q&A session: SingCham's members sharing perspectives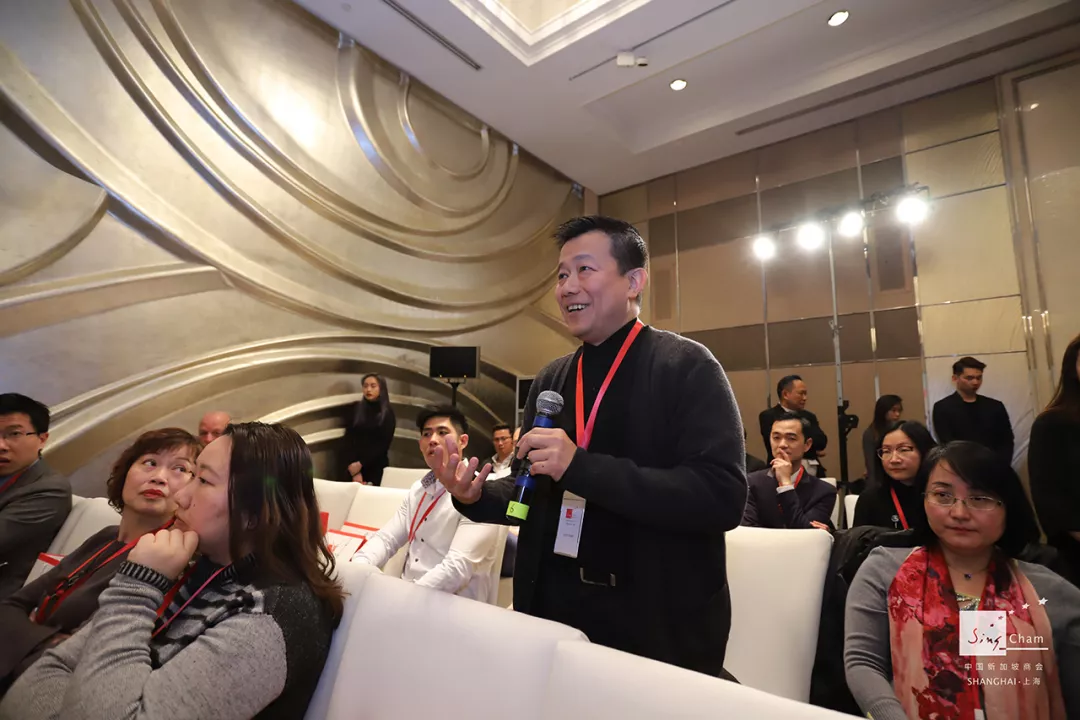 Q&A session: SingCham's members asking questions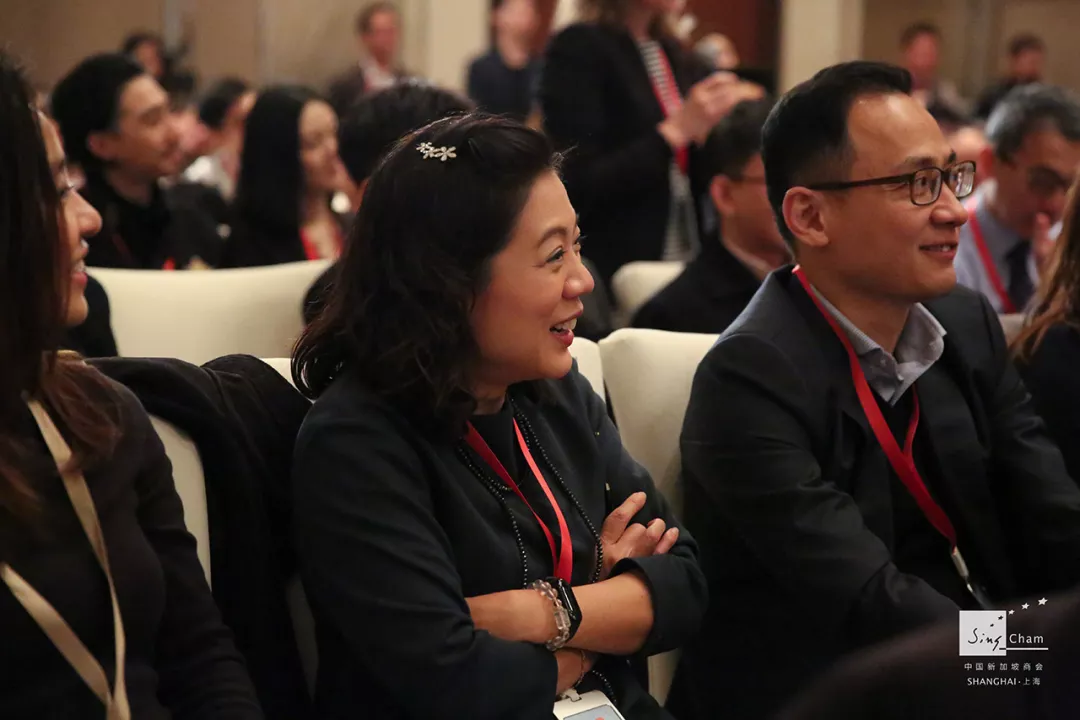 Enjoying the event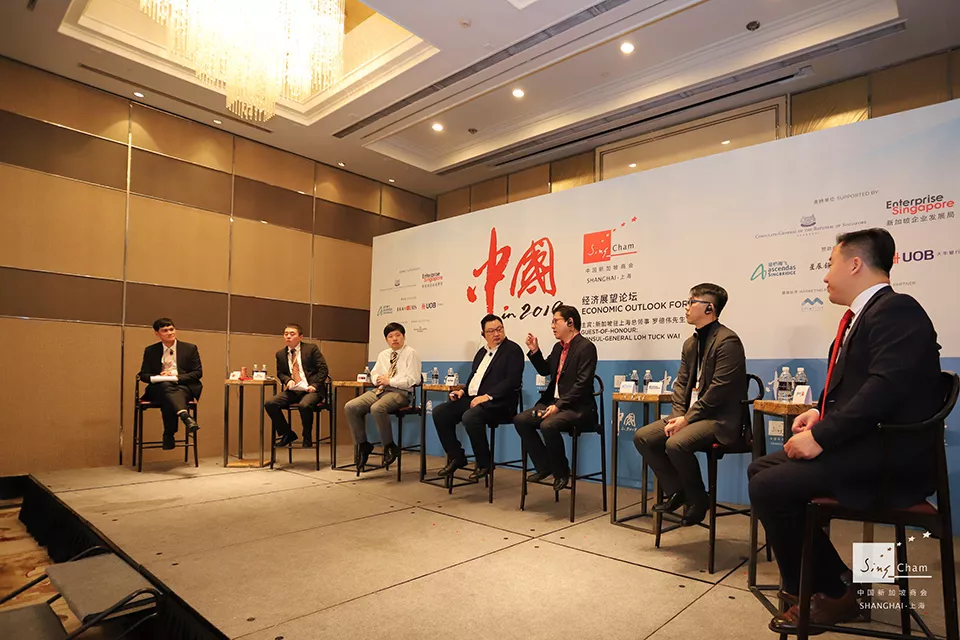 Panellists in action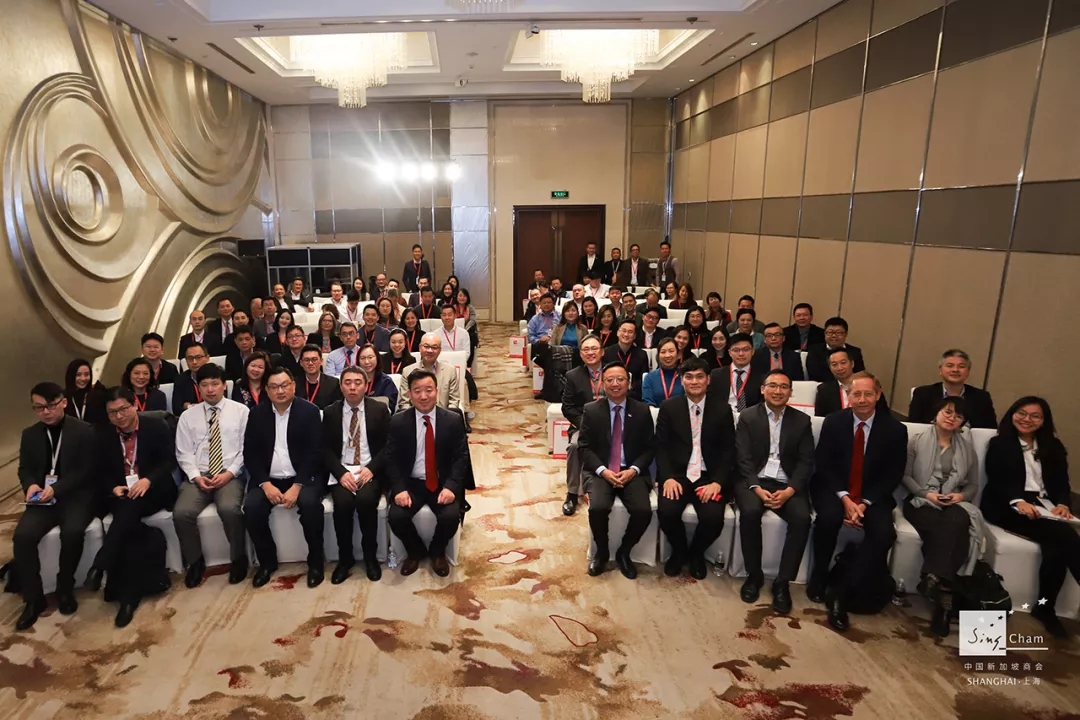 中国 in 2019 delegates
Delegates include Guest-of-Honour Mr Loh Tuck Wai, Singapore Consul-General in Shanghai, leaders from Enterprise Singapore and a good mix of representatives from financial institutions, GLCs, SMEs and other chambers such as Austria, Malaysia, Indonesia, and the Philippines.
Mr Kenneth Jarrett, Senior Advisor, Albright Stonebridge Group and former US diplomat presented a keynote speech.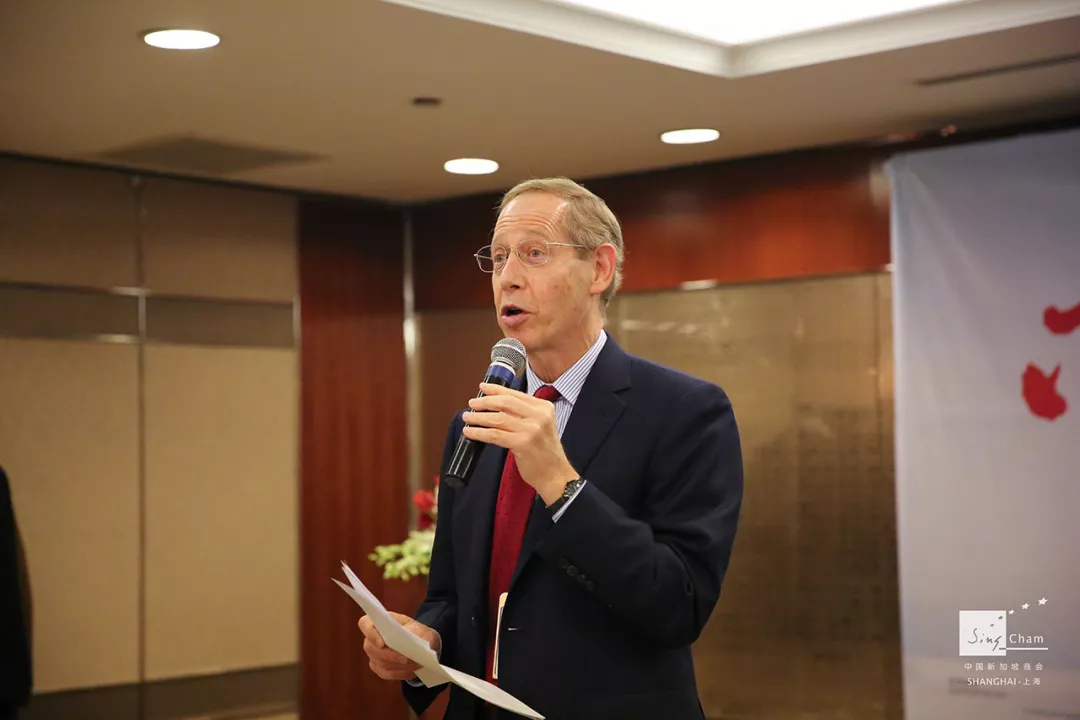 Mr Kenneth Jarrett sharing his views on US-China Trade Relations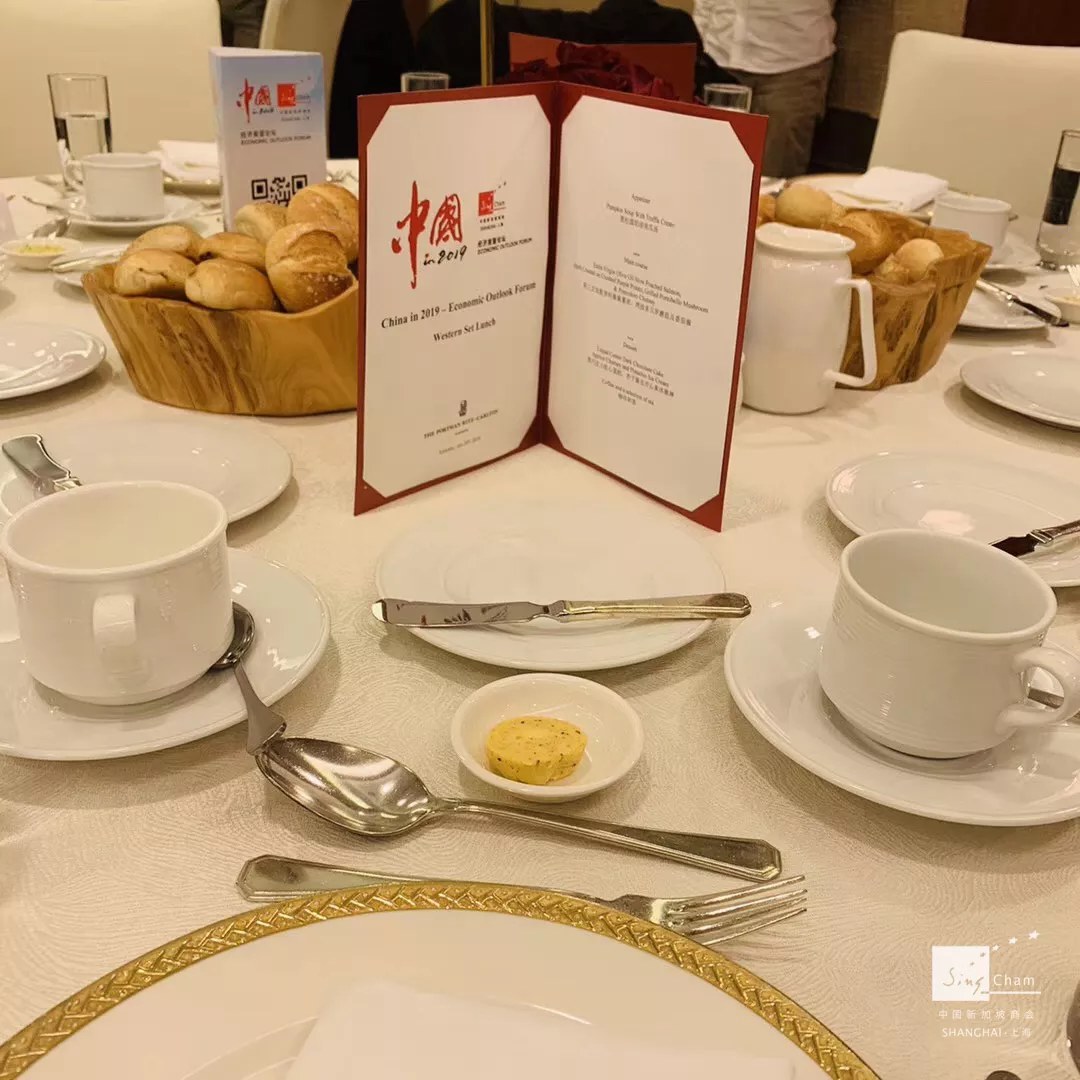 Lunch is served
Guests listening to the insights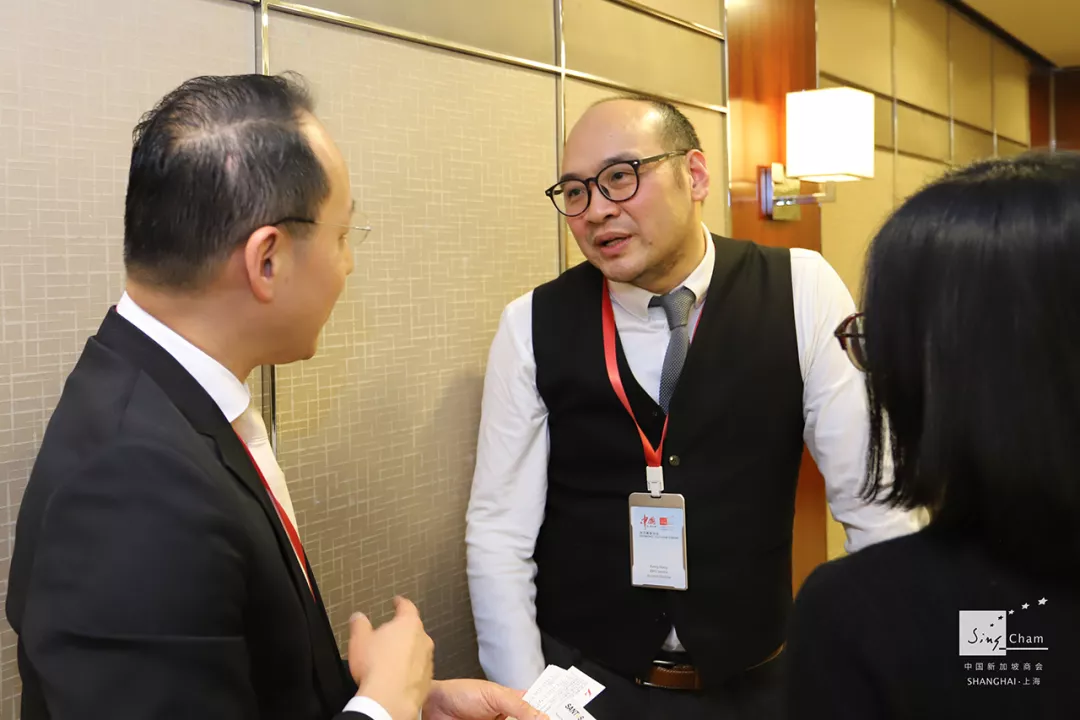 Business-matching in progress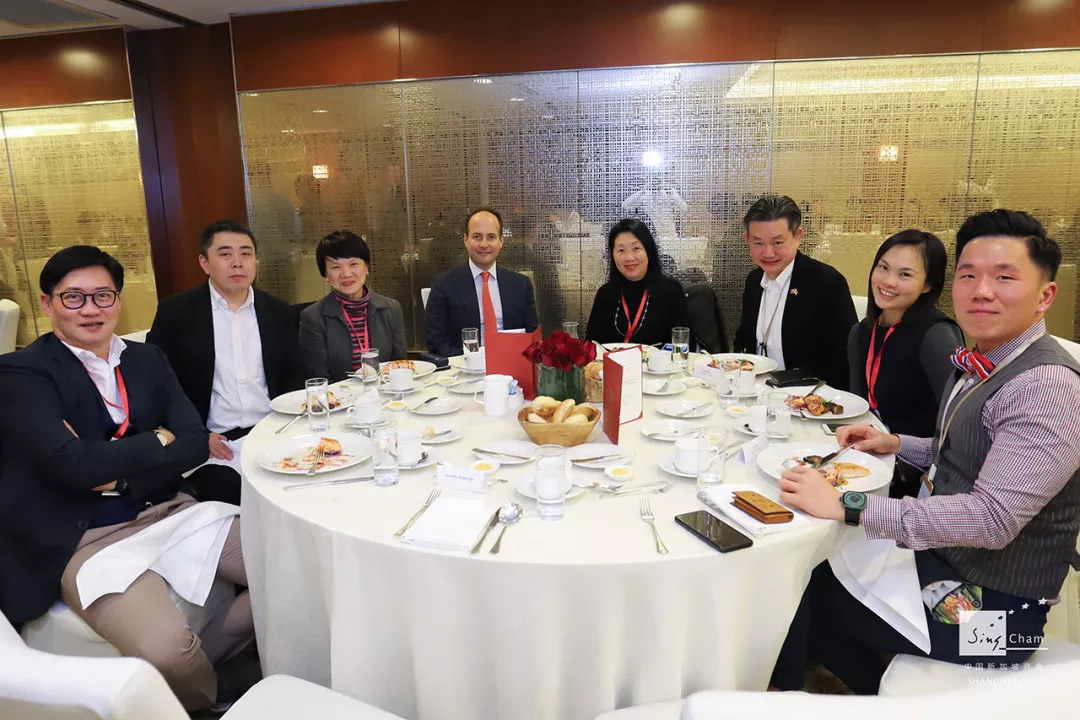 Forming new friendships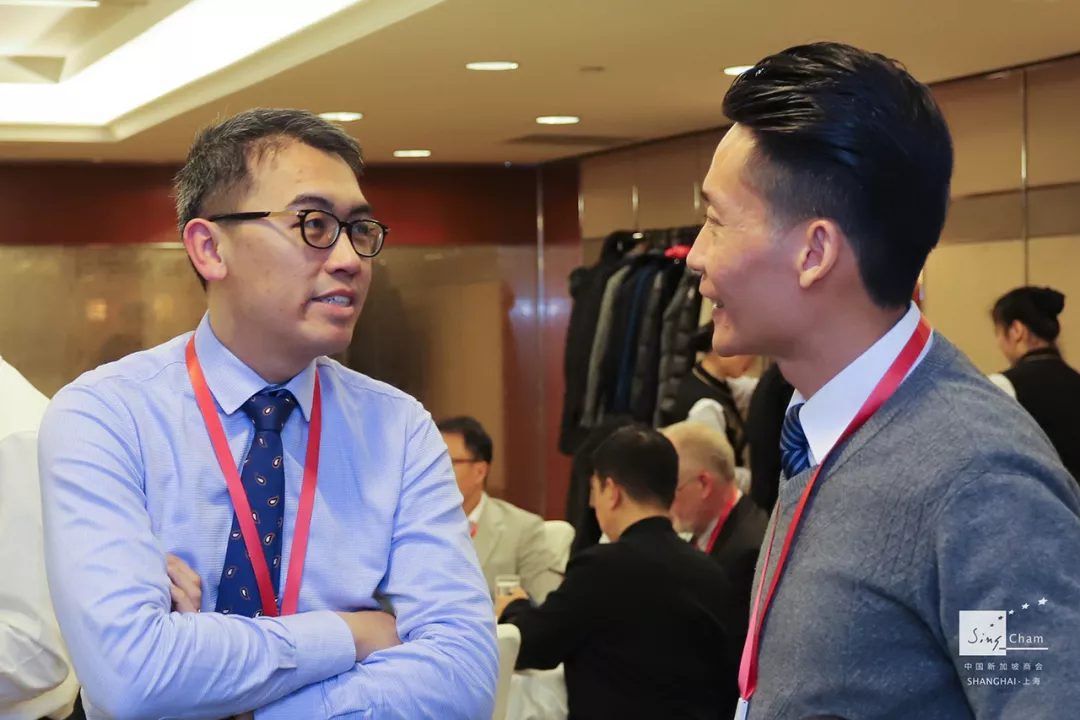 Making new friends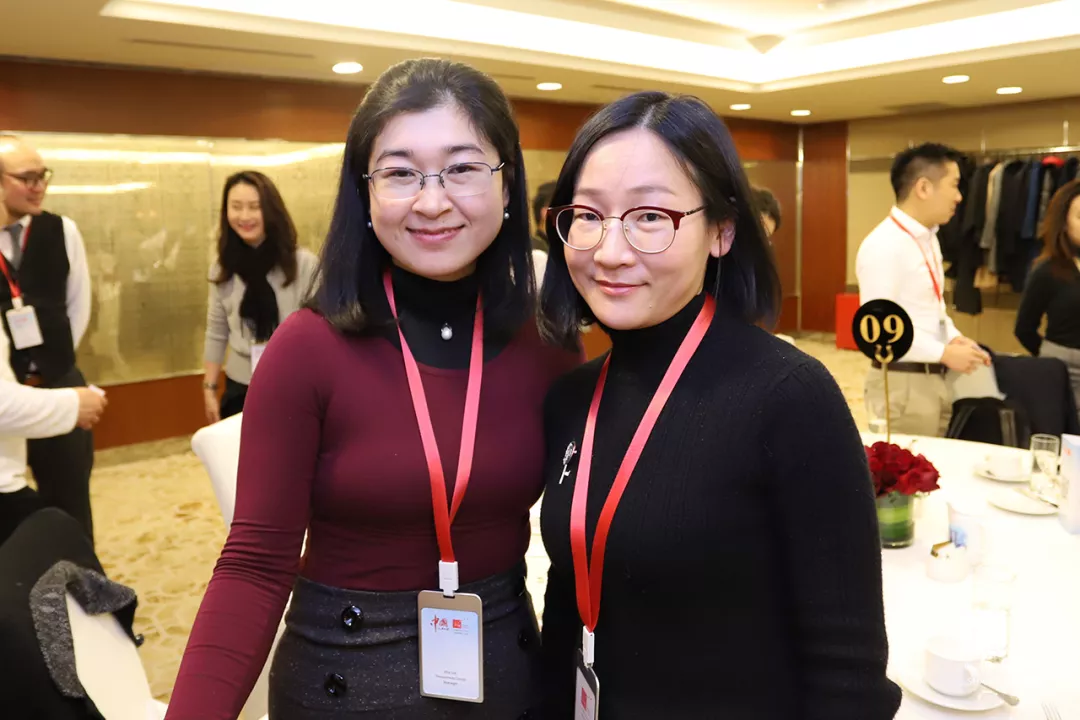 Smiles all around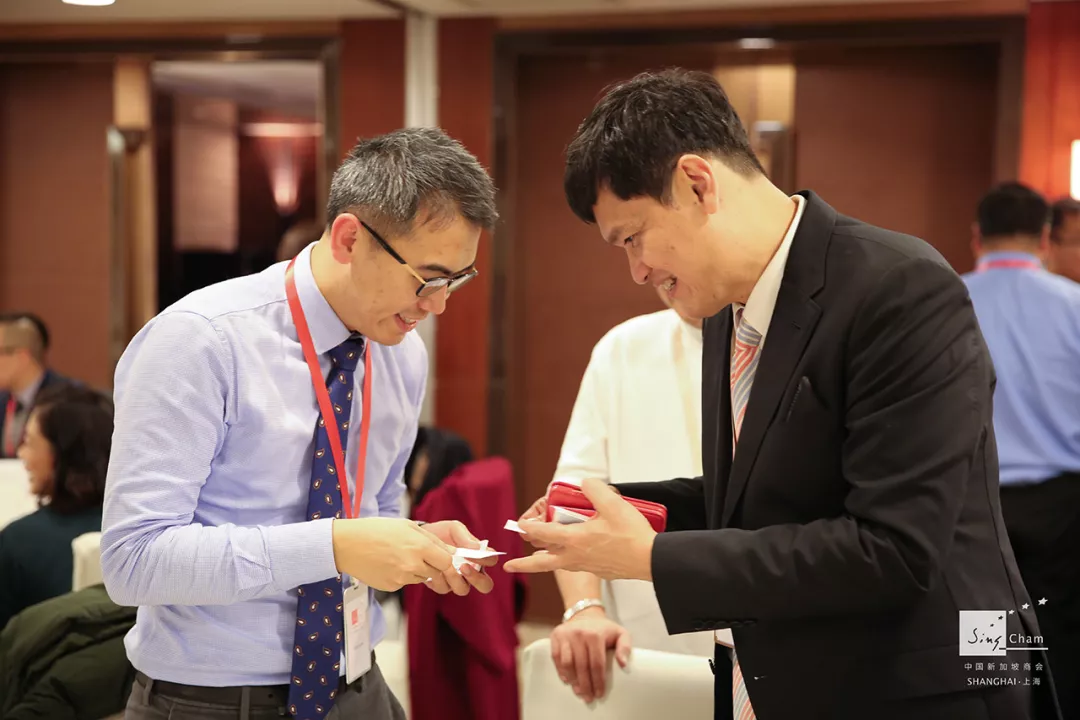 Connecting with members
We would like to thank our supporting organisations, Singapore Consulate-General in Shanghai and Enterprise Singapore, sponsors Ascendas-Singbridge, DBS, and UOB, as well as marketing partner Captive Media and venue partner the Portman Ritz-Carlton in Shanghai. 
Thank you for the great support and stay tuned for 中国 in 2020! 
Corporate Member delegates include:
Aileron Wellness

B-String Consulting

Bank of Singapore

Banyan Tree

Brainwave Consulting

Calfarme Shanghai

Captive Group

China Knowledge

Dr. Sportho

Dunkin' Brands

Fanhua Investment Co.

Ginger International Trade & Investment

Hyflux

Jumbo Seafood

JustOneWorld

Liwayway (China) Co., Ltd. (Oishi)

MadAboutDesign

MIT (Shanghai)

Nufin Data

QS Enterprise Consultancy

Raffles Medical

Rizon Technology

SembCorp

Shanghai Veritas Law Corporation

SNH Bearings

Surbana Jurong

Temasek

Think IT Solutions

Treasureway Group
Note: As this is a closed-door event, we are unable to share any notes from the event.