SingCham Shanghai presents China in 2020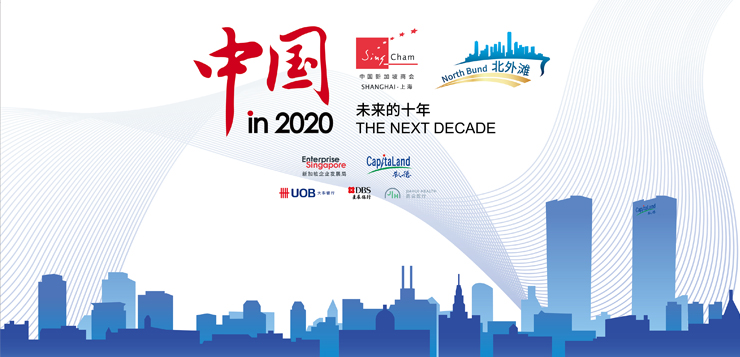 China in 2020 - The Next Decade, will be held on 22 September 2020 at Hyatt on the Bund, Hongkou, Shanghai.
This SingCham signature event will keep to the tradition of providing valuable insights to and analysis of the economic and commercial developments in China as we enter the last quarter of 2020 and prepare to usher in a new decade. 
Our distinguished panel of business media editors and economists will share their views on China as we grapple with new challenges ahead. Hear from CapitaLand representatives who will detail their vision for the next ten years; Ge Feng, CEO of Jiahui Health, a Temasek Holdings invested healthcare ecosystem; Hu Haiquan, an international singer with an invested interest in Singapore's business scene; Nicholas Tan, former Singapore national swimmer who ventured into China's investment market. Melvyn Goh, Chairman of SingCham Shanghai, will moderate the Innovation Panel featuring game-changers who are pushing frontiers in various industries and mainland and international experts.
This SingCham event looks set to provide valuable advice to business leaders and entrepreneurs as they plan roadmaps for the final quarter of 2020 and into the next decade.
For more information, please click here.