SingCham Shanghai CNY Lohei Dinner 2022
On 11 February 2022, SingCham Shanghai held its annual Spring Festival CNY Lohei dinner at Jumbo Seafood Restaurant, L'Avenue.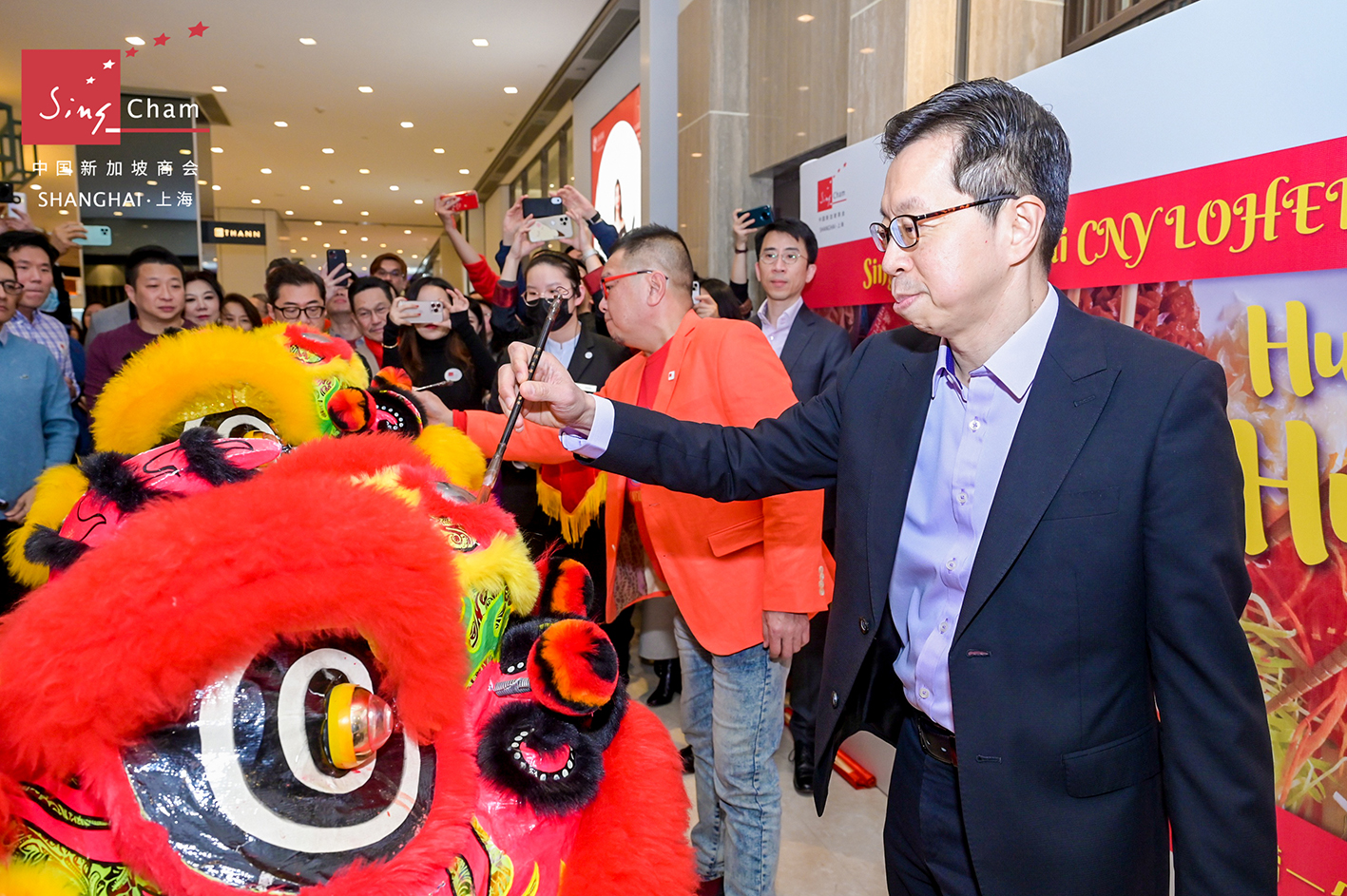 A customary lion dance 'caiqing' (采青) performance brought a roaring start to the event and the Year of the Tiger.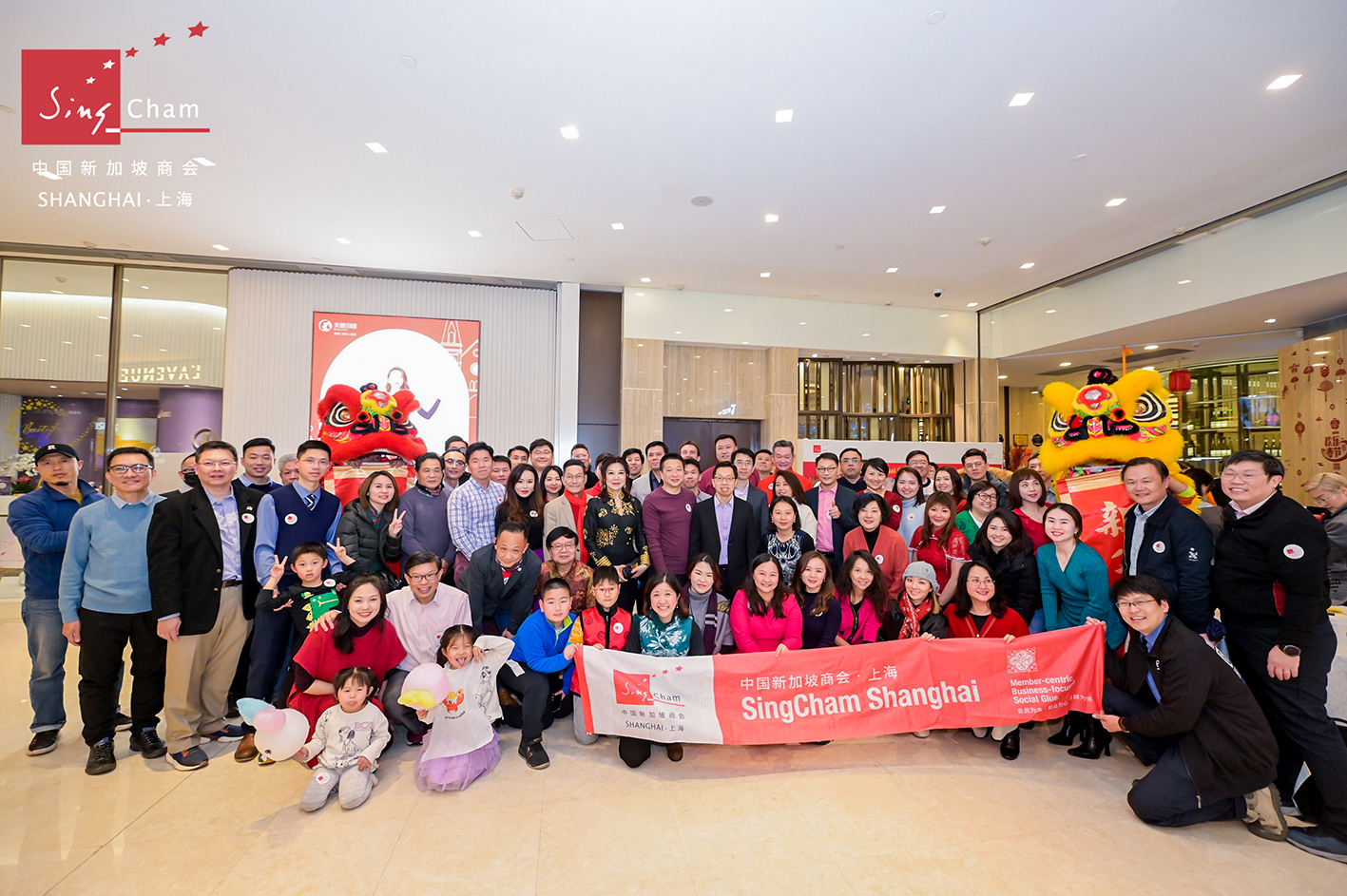 Supported by the Singapore Global Network and graced by Mr Chua Teng Hoe, Singapore Consul-General in Shanghai, the SingCham Shanghai dinner festivity boasted a turnout of close to 190 guests - comprising chamber members, their families, friends and associates, and representatives of the Consulate-General office, Singapore Global Network, Enterprise Singapore, business chambers and university alumni.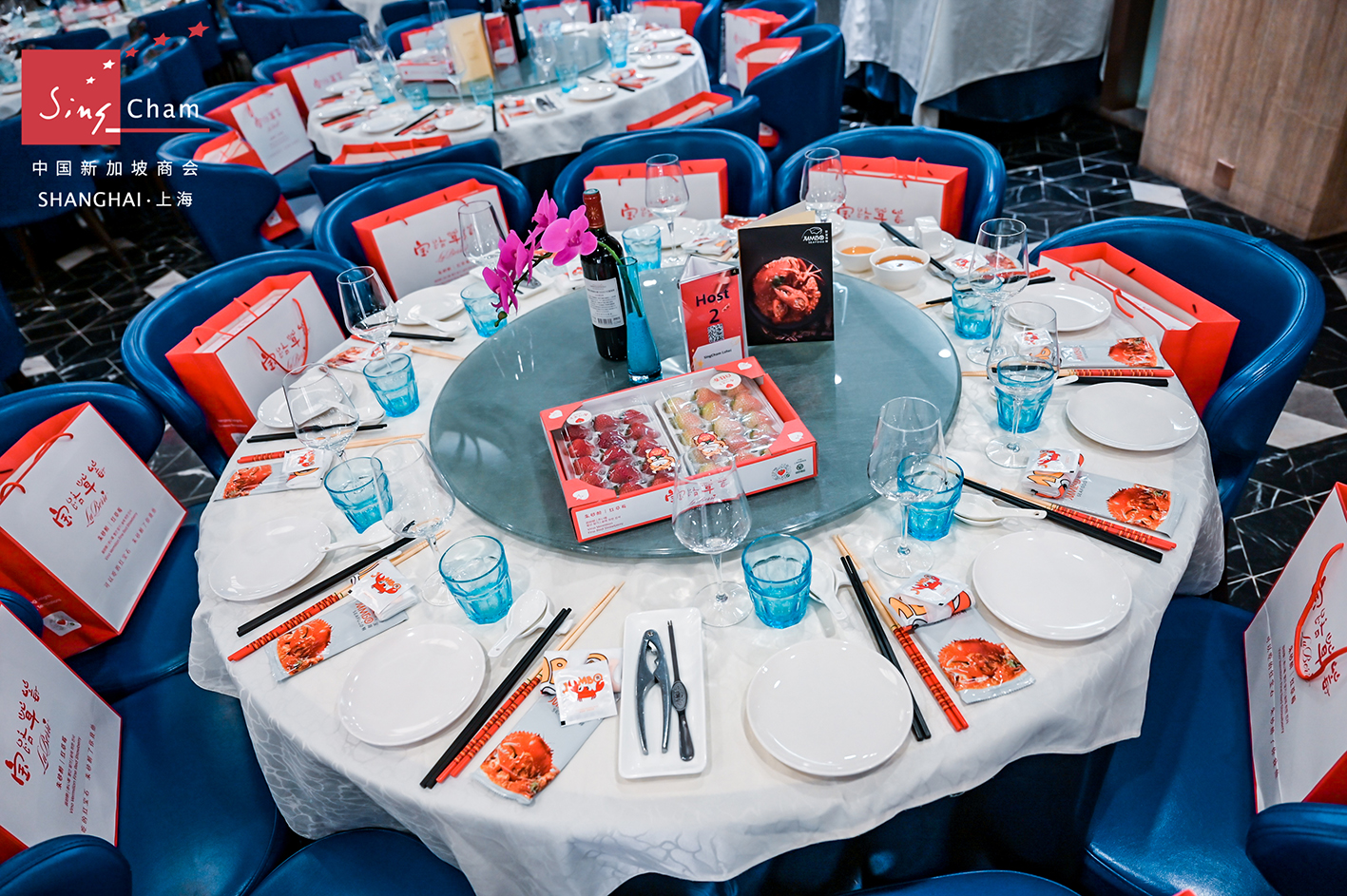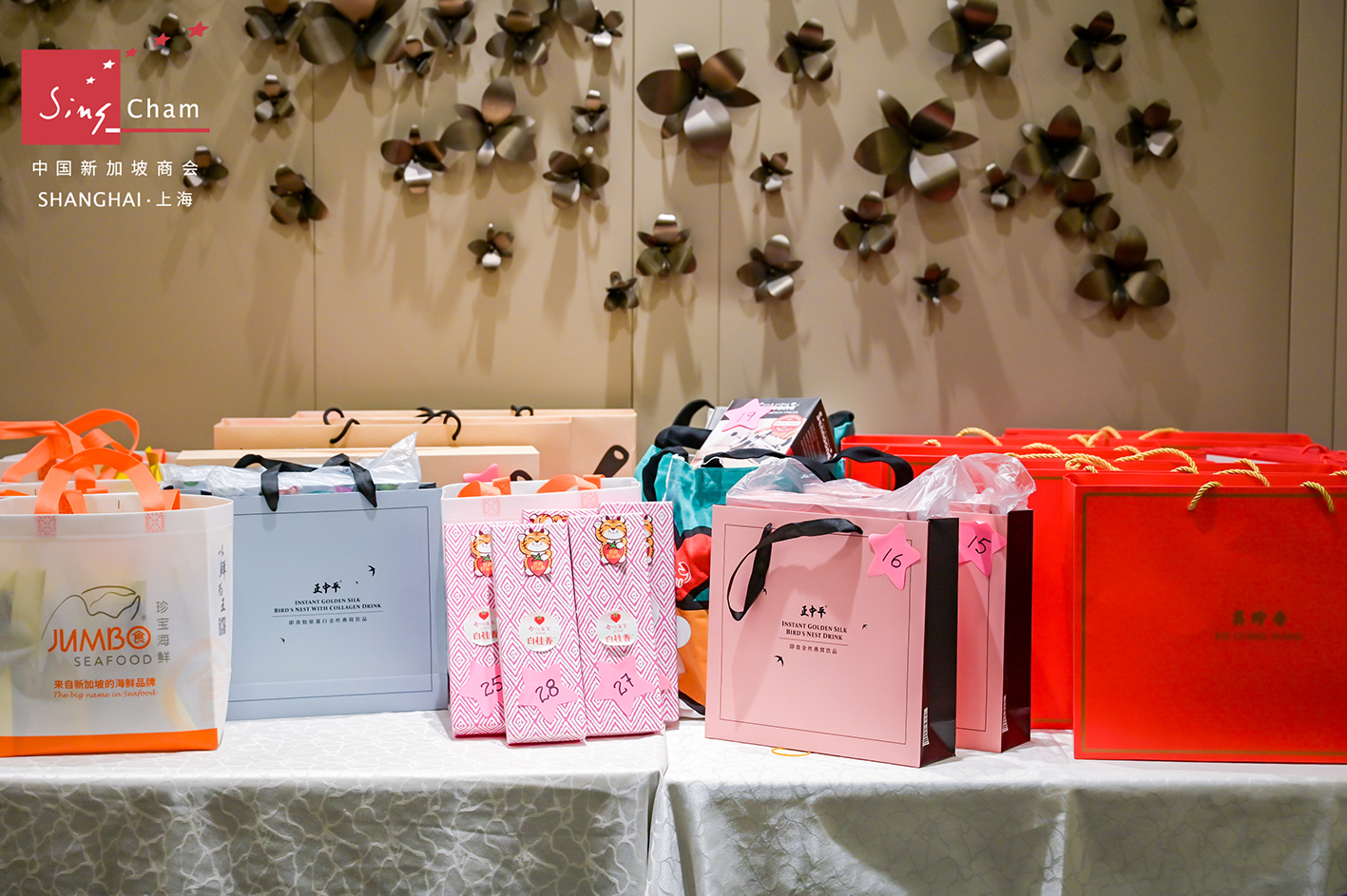 A bagful of goodies, strawberries and wine, and an abundance of lucky draw and table draw prizes were a whopping delight to guests all round. A truly excellent display of goodwill and generosity from our wonderful sponsors!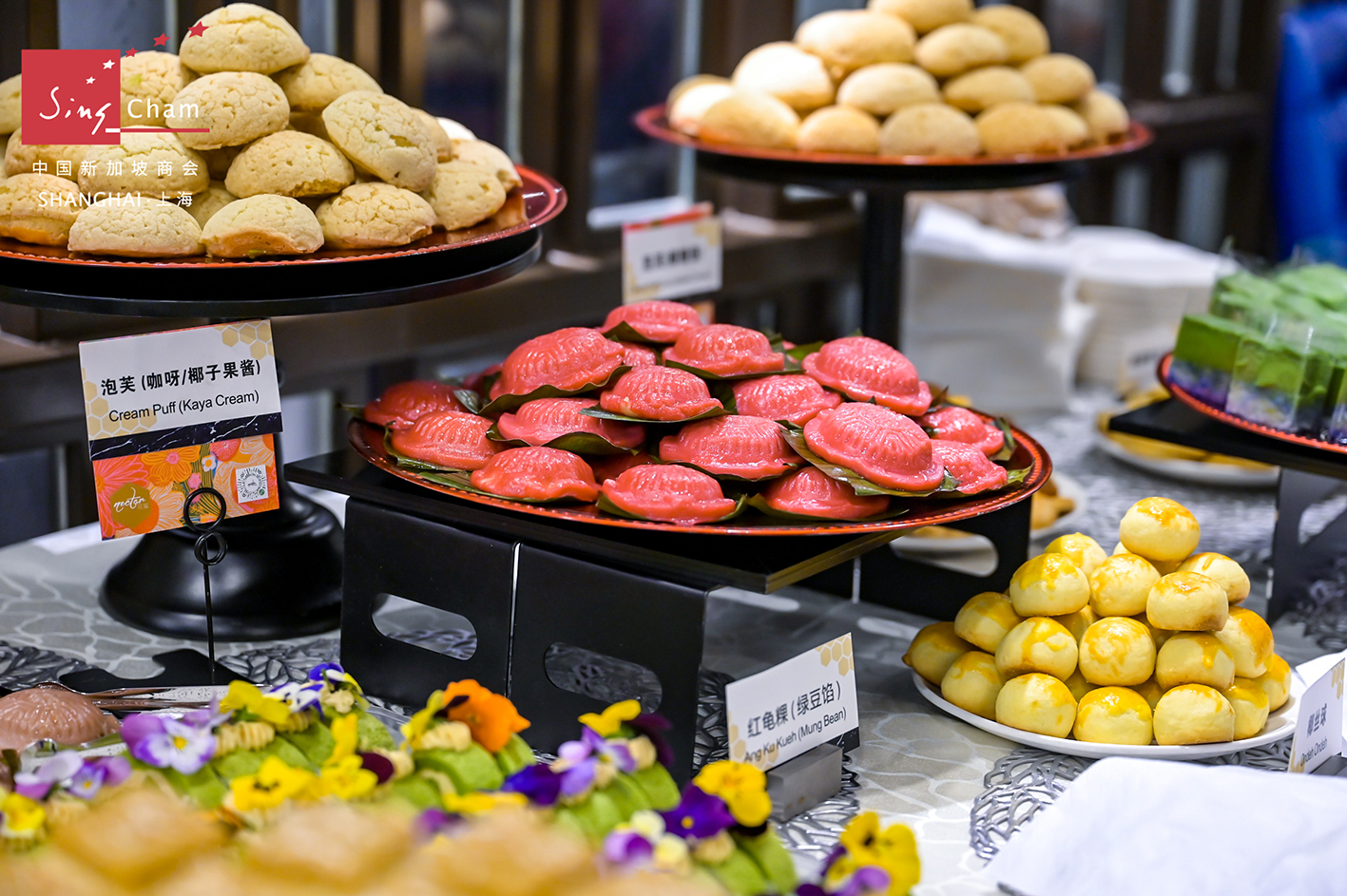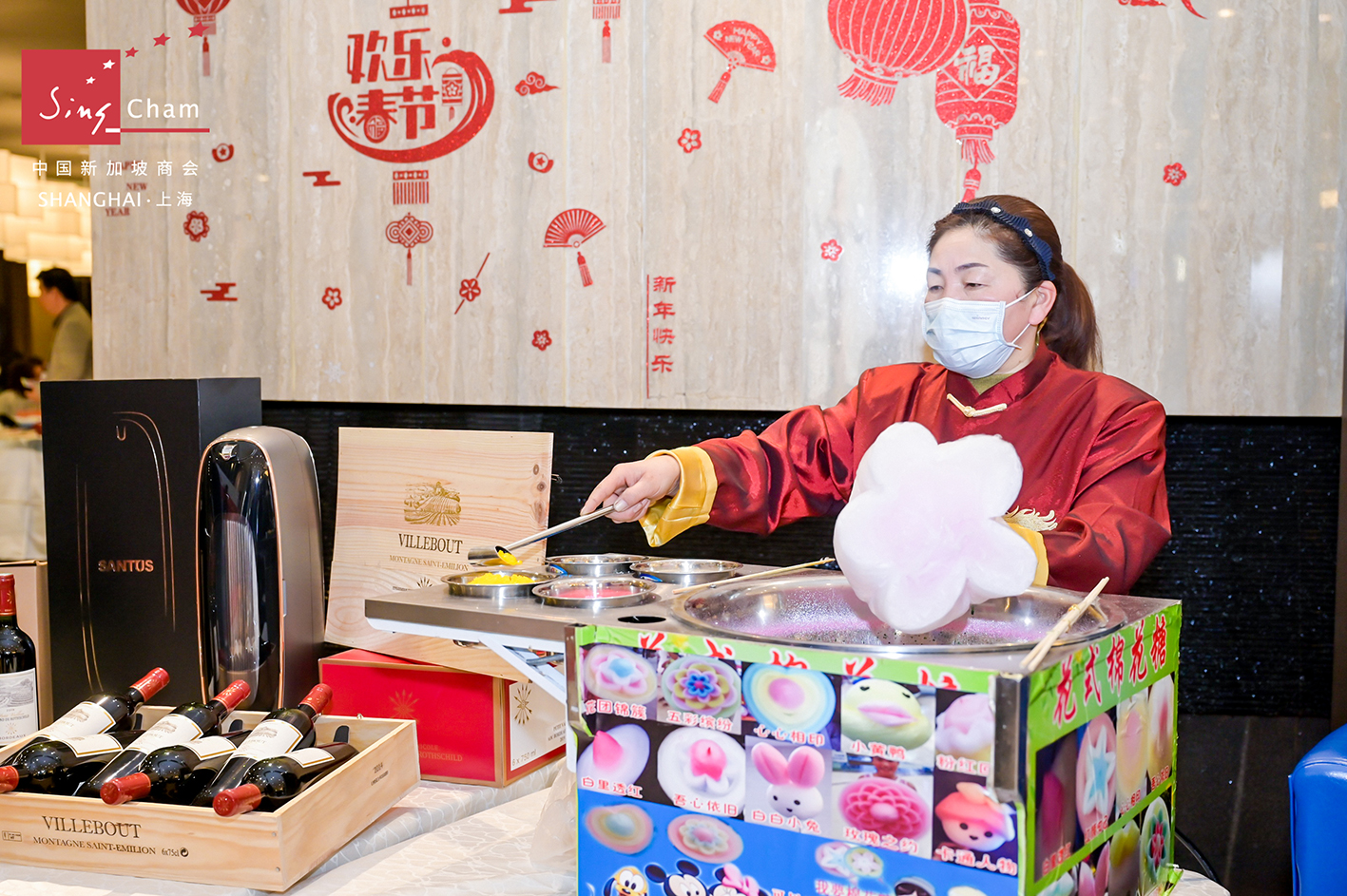 The Nyonya Kueh and Candy Floss stations, courtesy of the Singapore Consulate-General, added a fragrant-sweet flavour to the evening.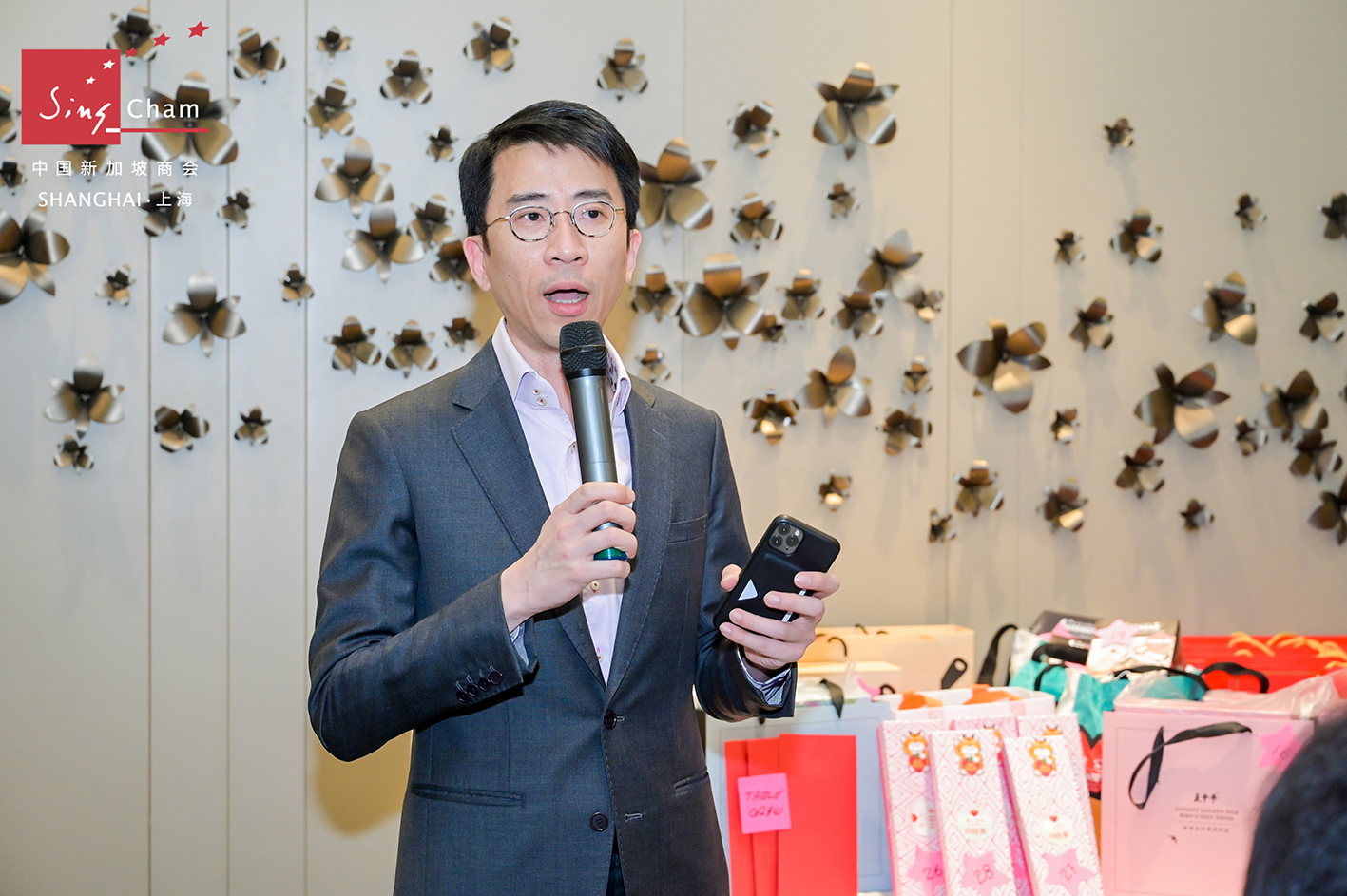 Dr Huang Yi Chun, Vice Chair of SingCham Shanghai, welcomed the evening's guests and wished all a bountiful and healthy Lunar New Year.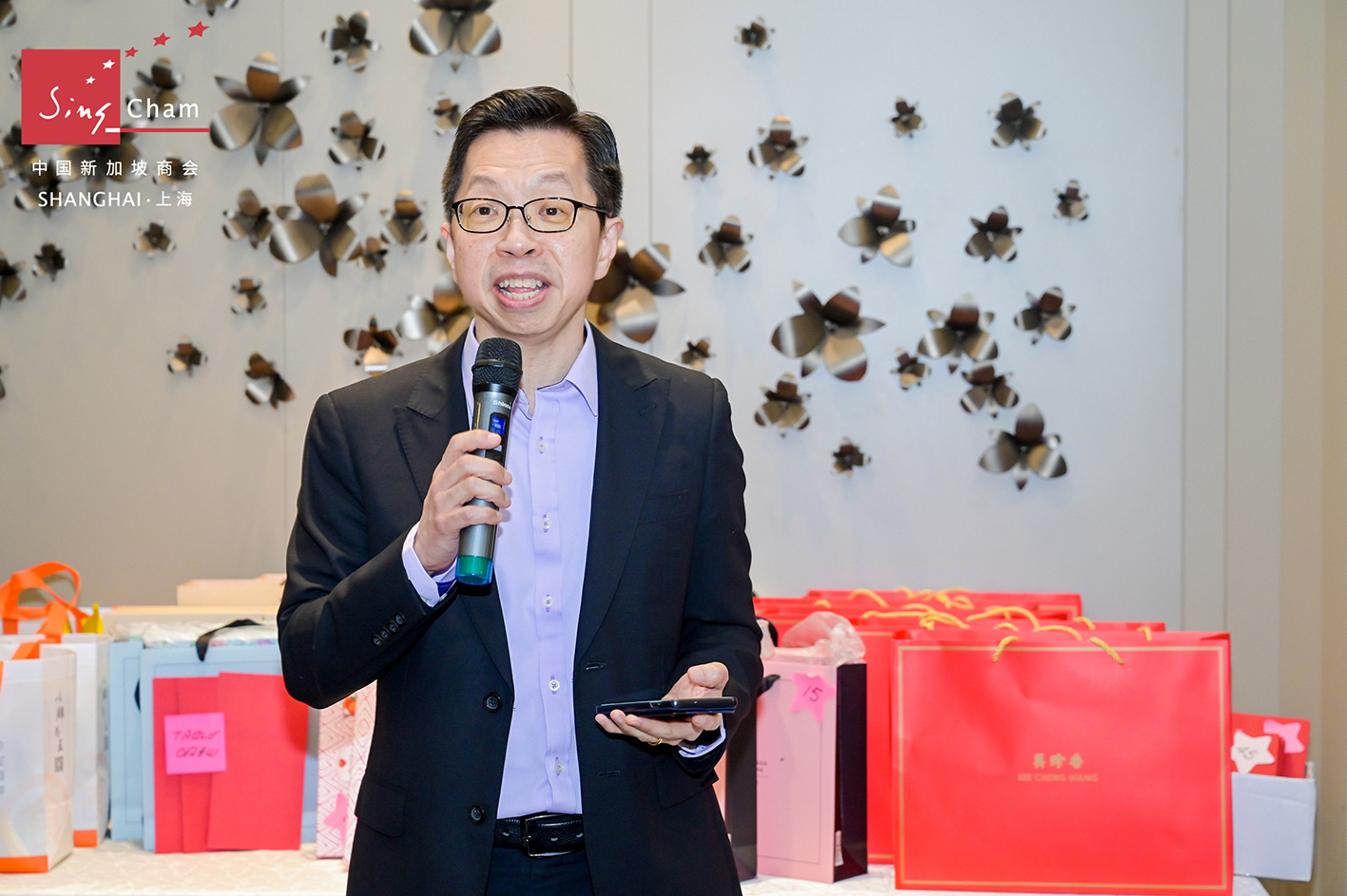 "I believe, with strength, determination and resilience, we will overcome all challenges," Guest-of-Honour CG Chua commented in his opening address.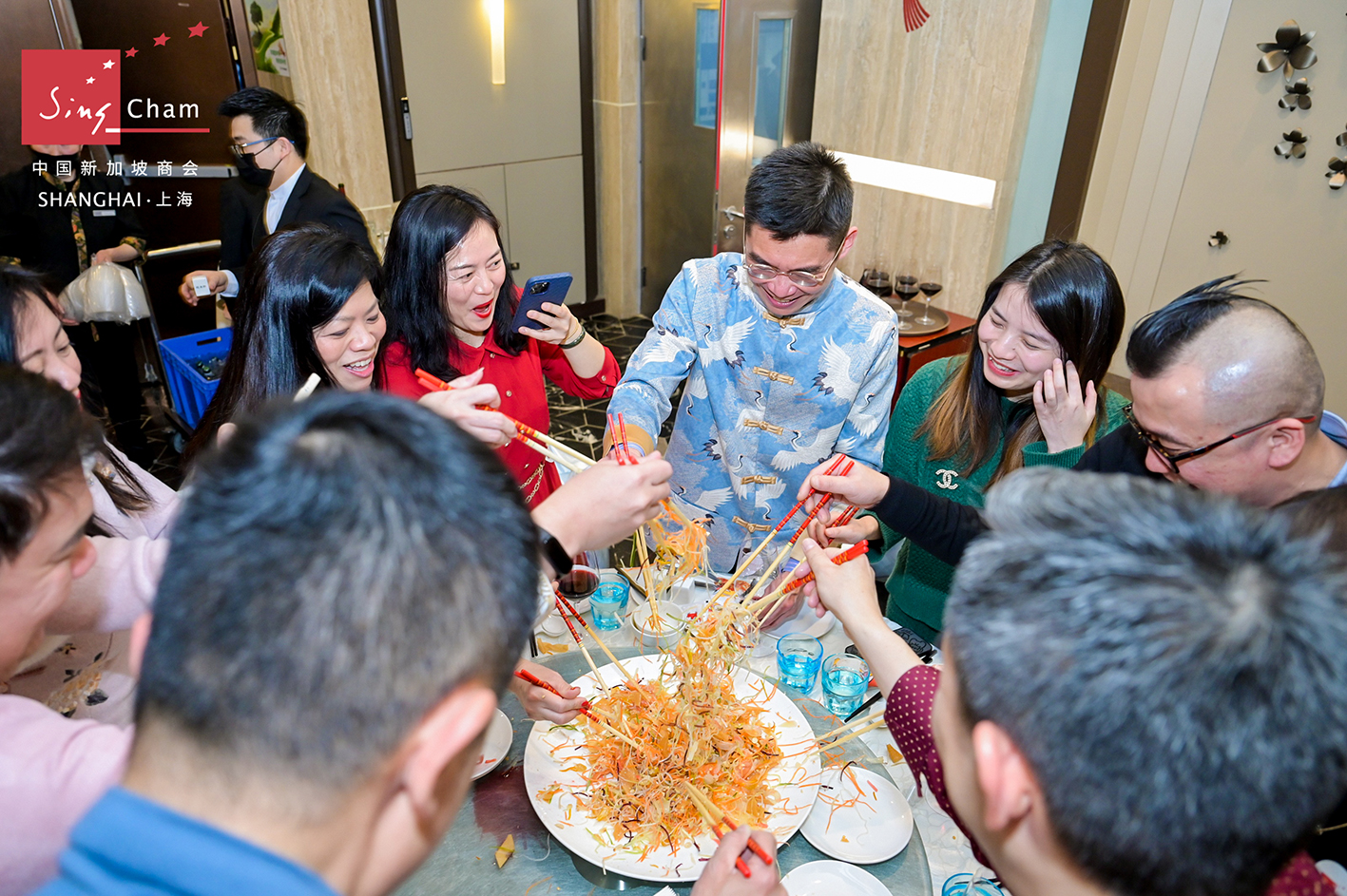 "Huat Ah!" An entire dining room standing to do the 'lohei' (捞起鱼生) fun.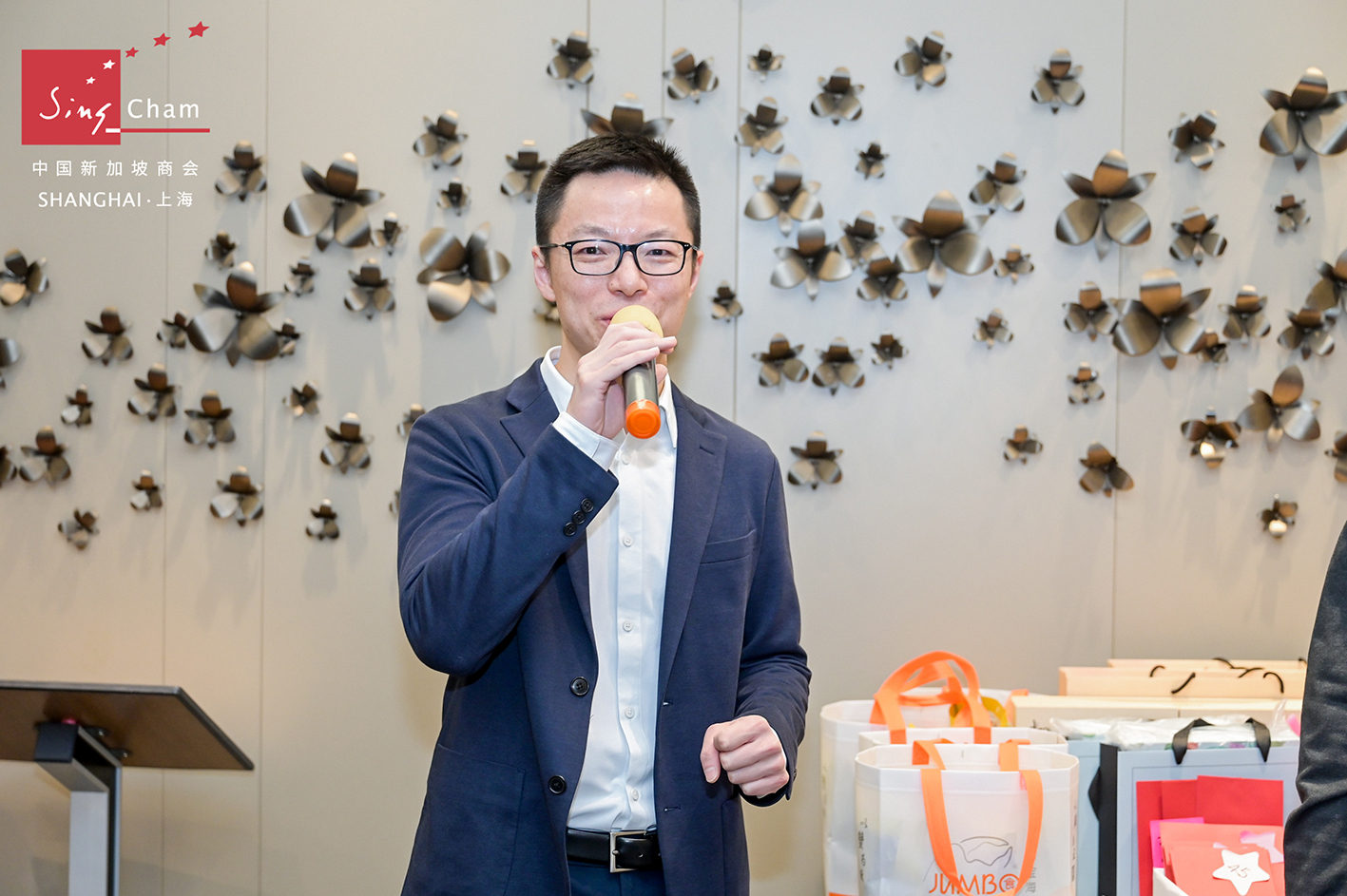 "Where and how do you get 'peach blossom' luck (桃花运) in this New Year," Coach Eric Xiao quipped as he shared auspicious fengshui ways to enhance one's life in the Year of the Water Tiger.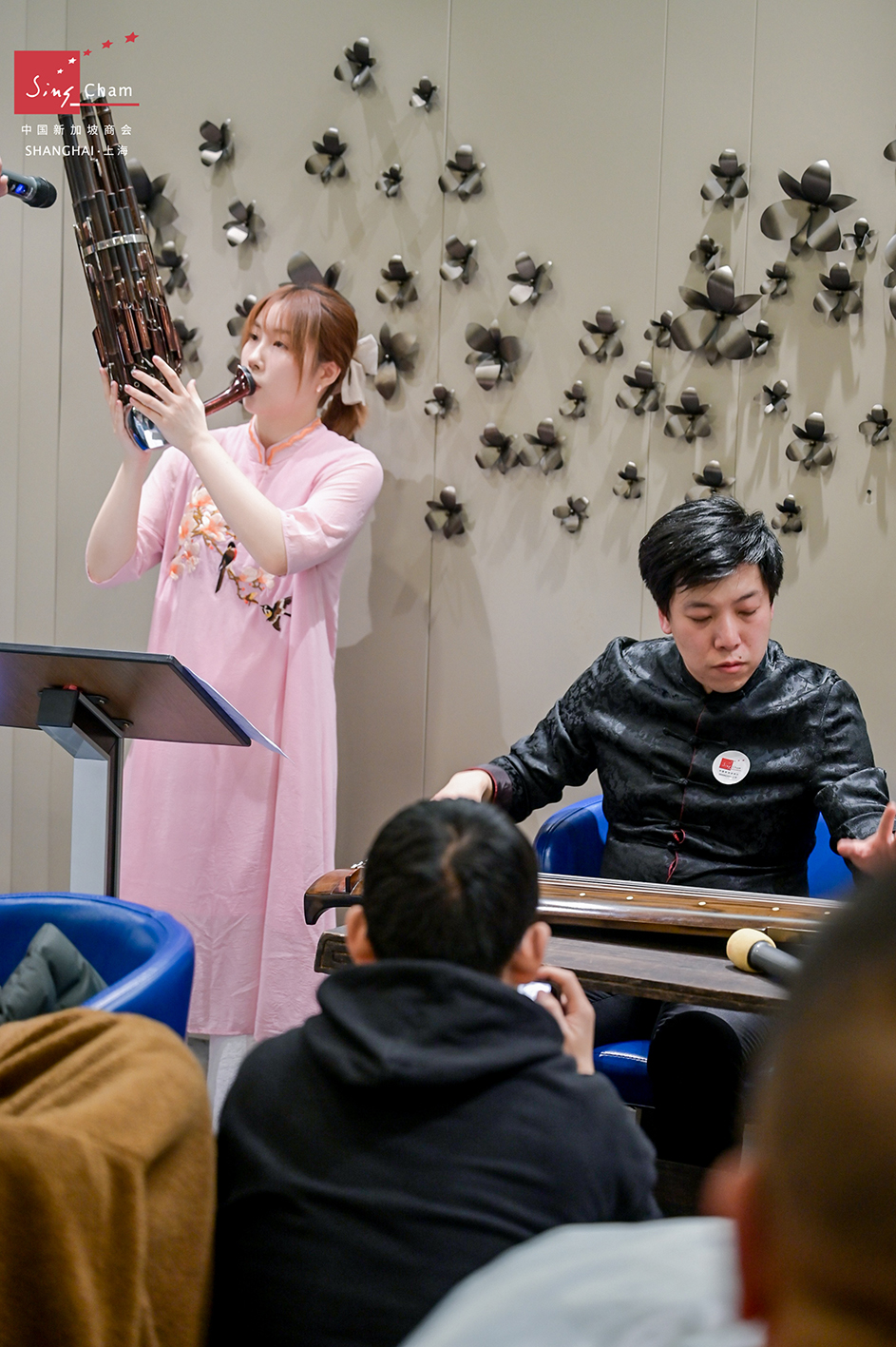 Master Zhong Zhiyue, President of Singapore Guqin Association and Ms Zhuo Lilei, a post-graduate student at Shanghai Music Academy, performed a quietening and contemplative guqin (古琴) and sheng (笙) duet titled 'A Longing that Traverses Space and Time' (穿越时空的思念).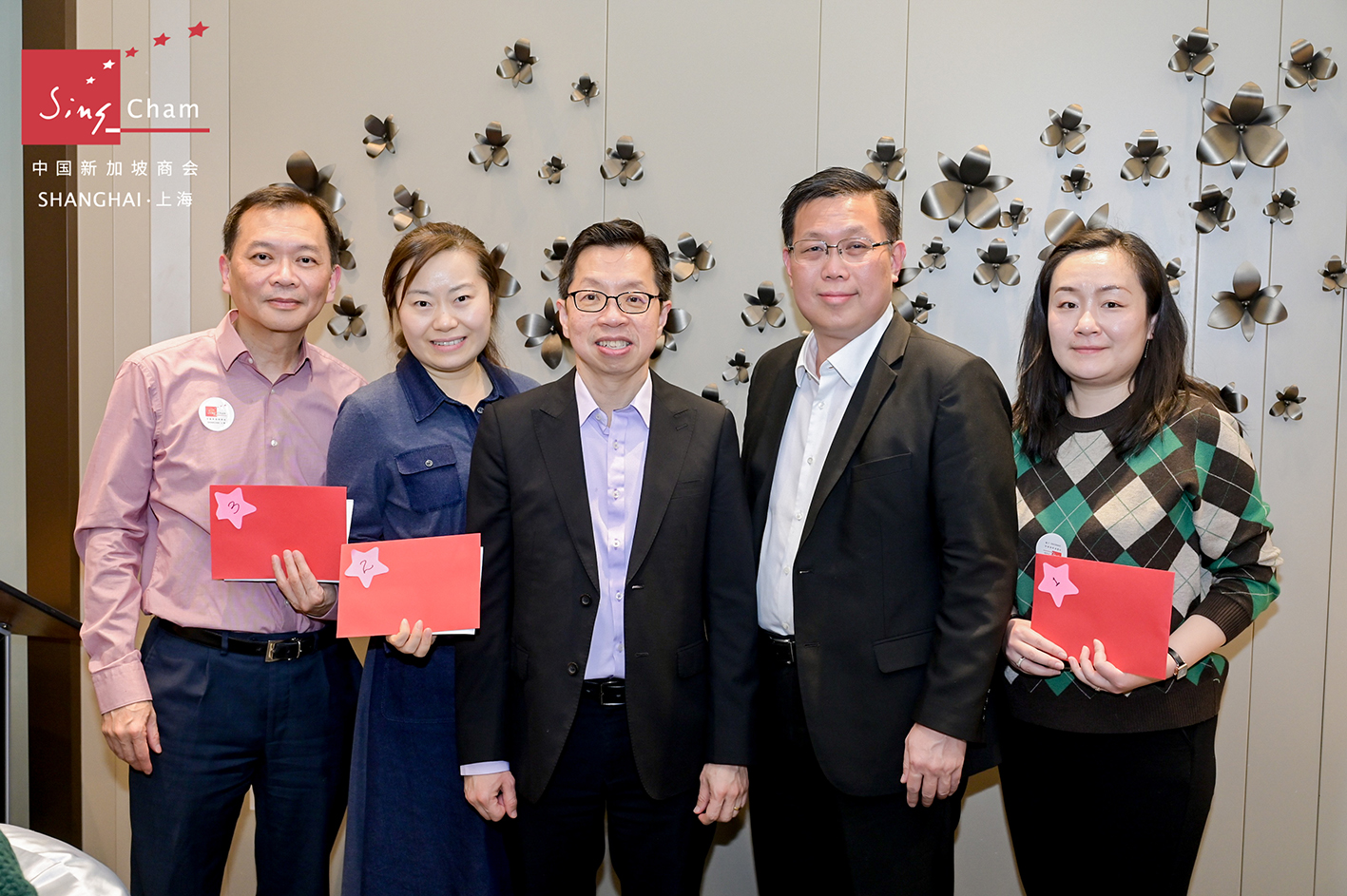 Congratulations to our 80 Table Draw and 54 Lucky Draw winners! Huat ah!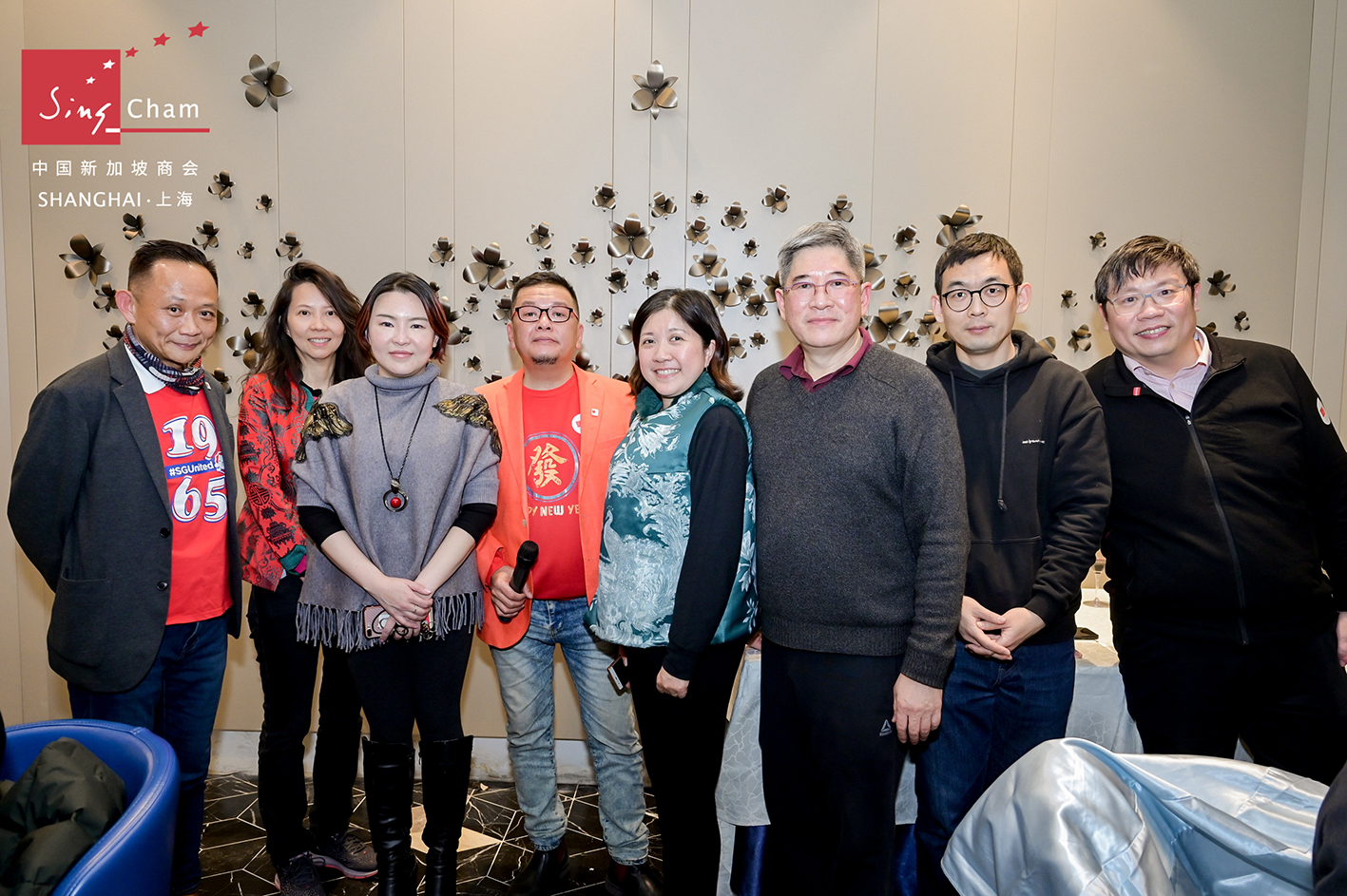 Special thanks to the organising team comprising Rock, Kent, Kevin and Esther, and on-event volunteers Henry, Priscilla, Yvonne, Yuan Yuan and Richard who put their heart and soul into making SingCham Shanghai's annual Spring Festival event a memorable and endearing one for all."