【欢迎赞助】新加坡共和国成立58周年庆典晚宴 | Singapore 58th National Day Dinner

Dear members and friends,
We are pleased to announce that SingCham Shanghai will be celebrating Singapore's 58th National Day with a grand dinner filled with performances, fun and games at Shangrila-Qiantan Shanghai on Friday, 11th August 2023. It is the first big National Day celebration since the outbreak of covid. The occasion will also be graced by our Guests of Honour the Ambassador of Singapore Mr Peter Tan and Singapore Consul General in Shanghai Mr Chua Teng Hoe. As always, this will be an excellent networking opportunity with more than 800 distinguished guests and senior goverment officials. 
Over the years, many generous members have contributed to the success of our national day celebrations and this year we welcome your company to consider giving its unyielding support by being one of our Platinum, Gold, Silver or Bronze table sponsor. Table sponsorships offers you the ultimate in recognition amongst our members and friends during the night of the dinner and beyond.  Benefits of being sponsors can be gleaned from our Sponsorship Options chart below. We look forward to your generous support as every sponsorship will contribute towards the event's success.

亲爱的会员和朋友们,
中国新加坡商会上海将于2023年8月11日(周五)在上海前滩香格里拉酒店举办新加坡成立58周年庆典晚宴。这是全面解封以后的第一次由商会组织的大型国庆庆典活动。我们很荣幸地邀请到了新加坡驻华大使馆陈海泉大使和新加坡驻上海总领事蔡簦合先生以特邀贵宾身份出席晚宴。与往年一样,晚宴将有超过800名贵宾和政府高级官员共同出席,这必将是一个极佳的交流机会。
多年来,慷慨的会员及朋友们为我们的国庆晚宴的成功举办做出了贡献。今年我们依旧期待贵公司成为我们的白金、金、银或铜牌赞助商之一。赞助回馈详情请见下表。我们期待您的慷慨支持,因为您的每一份赞助都为活动的成功做出了贡献。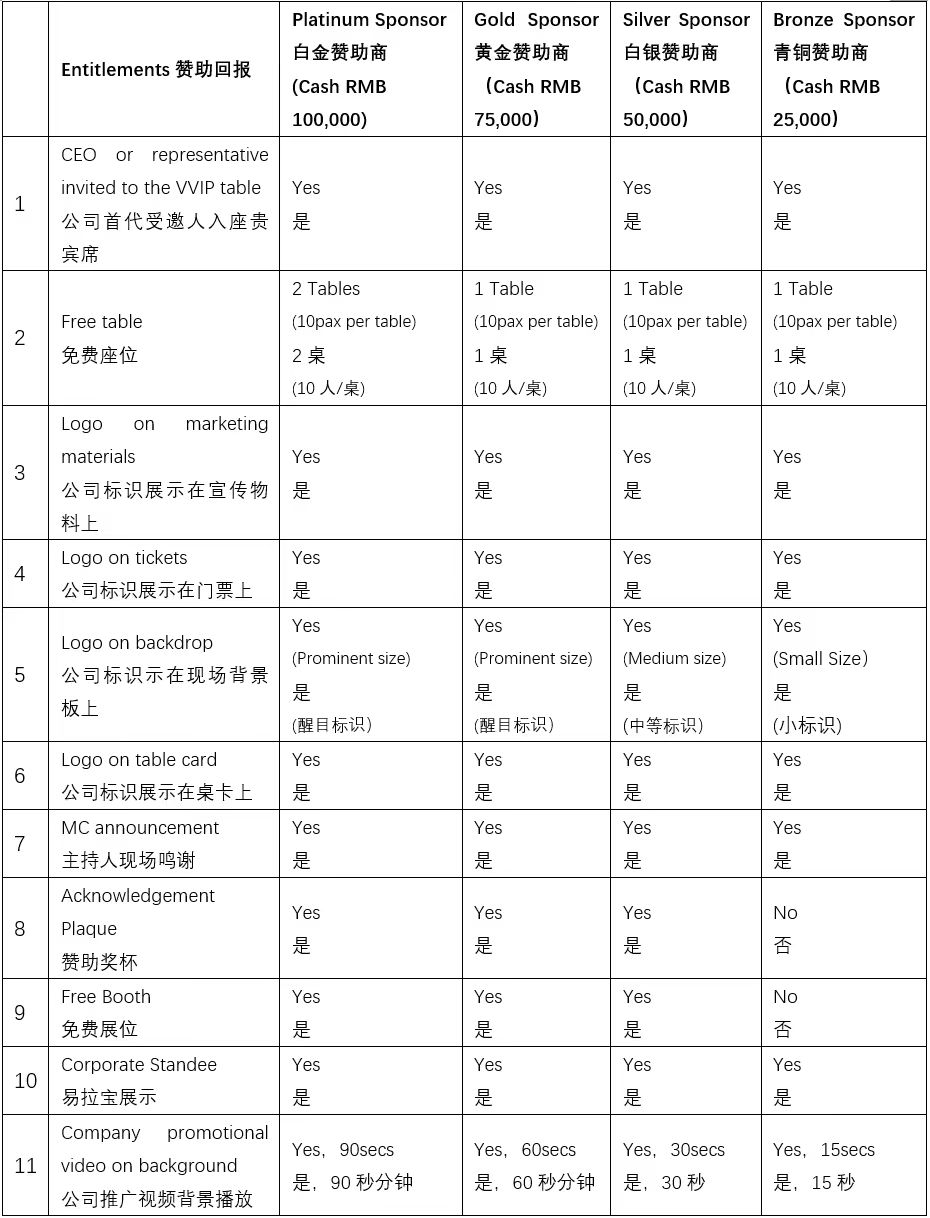 Other than above sponsorship options, SingCham Shanghai also welcomes door gift sponsors and lucky draw sponsors. SingCham Shanghai also prepares some corporate tables at VIP area for SingCham members and friends. 
除上述赞助选择外,中国新加坡商会上海也在招募礼品及抽奖赞助商。商会还在VIP区为商会的企业会员和朋友们准备了商务桌。
Corporate table link/商务桌链接:
https://singcham-shanghai.glueup.cn/event/singcham-shanghai-sg58-ndd-2023-40829/
Kindly inform us of your decision by replying with the completed sponsor confirmation form to singcham@singcham-shanghai.org before 15th July 2023.  Looking forward to your support. Thank you!
如有意向赞助,请您于2023年7月15日之前,将赞助确认函填妥电邮至:singcham@singcham-shanghai.org。期待您的支持!非常感谢!






Scan and Join SingCham!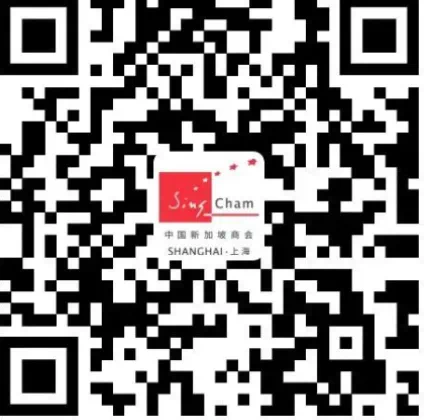 Scan and Follow us on Wechat!