28 Apr 2023 – Stress Management Talk by SingCham Shanghai & Raffles Hospital Shanghai
On 28 April 2023, SingCham Shanghai and Raffles Hospital collaborated to deliver a talk on Stress Management. In this age, stress is a ubiquitous aspect of life that everyone has to learn to mitigate. The talk serves to highlight the importance of stress management and impart useful stress management techniques for effective stress relief.
2023年4月28日,上海新加坡商会和莱佛士医院合作举办了一场关于压力管理的讲座。当今时代,压力在生活中无处不在,每个人都需要学会纾解和管理压力。此讲座旨在说明压力管理的重要性,并提供有效舒缓压力的技巧,协助大家放松身心。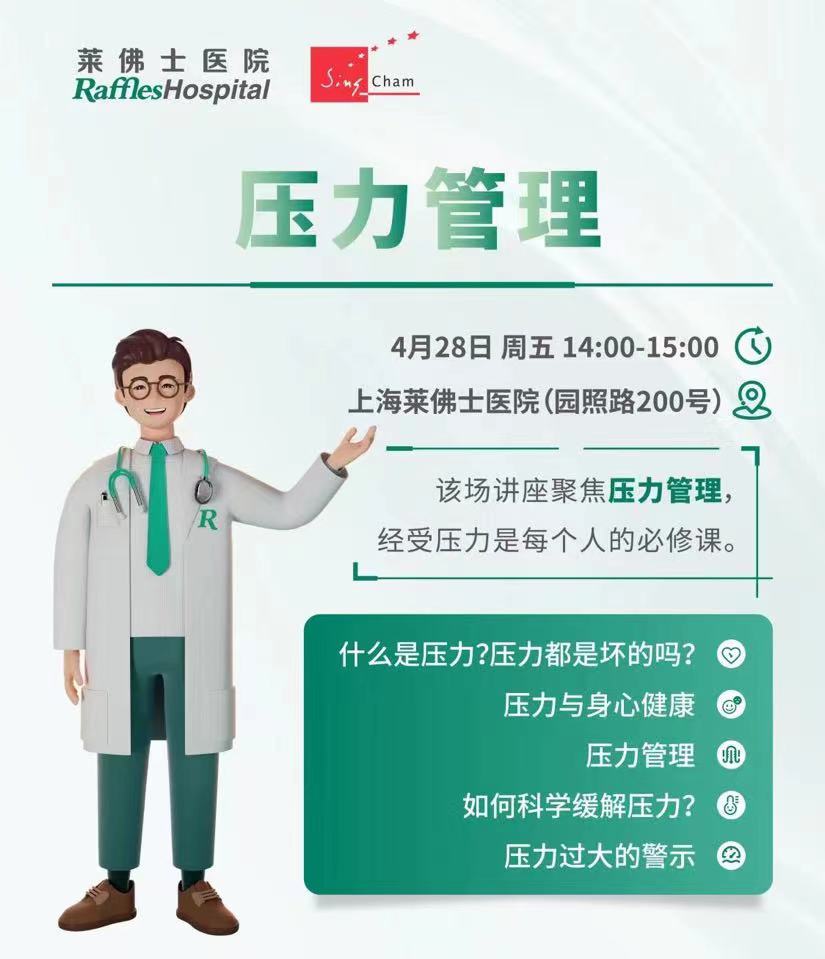 Dr. Monica Ma, Master of Clinical Medicine and Attending Psychiatrist at Raffles Hospital, hosted the session. Dr. Ma has over 10 years of experience as a psychiatrist, and is skilled in diagnosing and treating psychiatric disorders and other mental health related conditions. She shared how to identify stress-induced health signals, and demonstrated how to relieve stress in a scientific and healthy manner.
主讲此次讲座的是临床医学硕士、精神科主诊医生马婷婷医生。马医生有10年的精神科临床执业经验,擅长诊断和治疗焦虑症和其他精神疾病。她分享了如何识别压力引起的健康讯号,并演示了如何以科学和健康的方式缓解压力。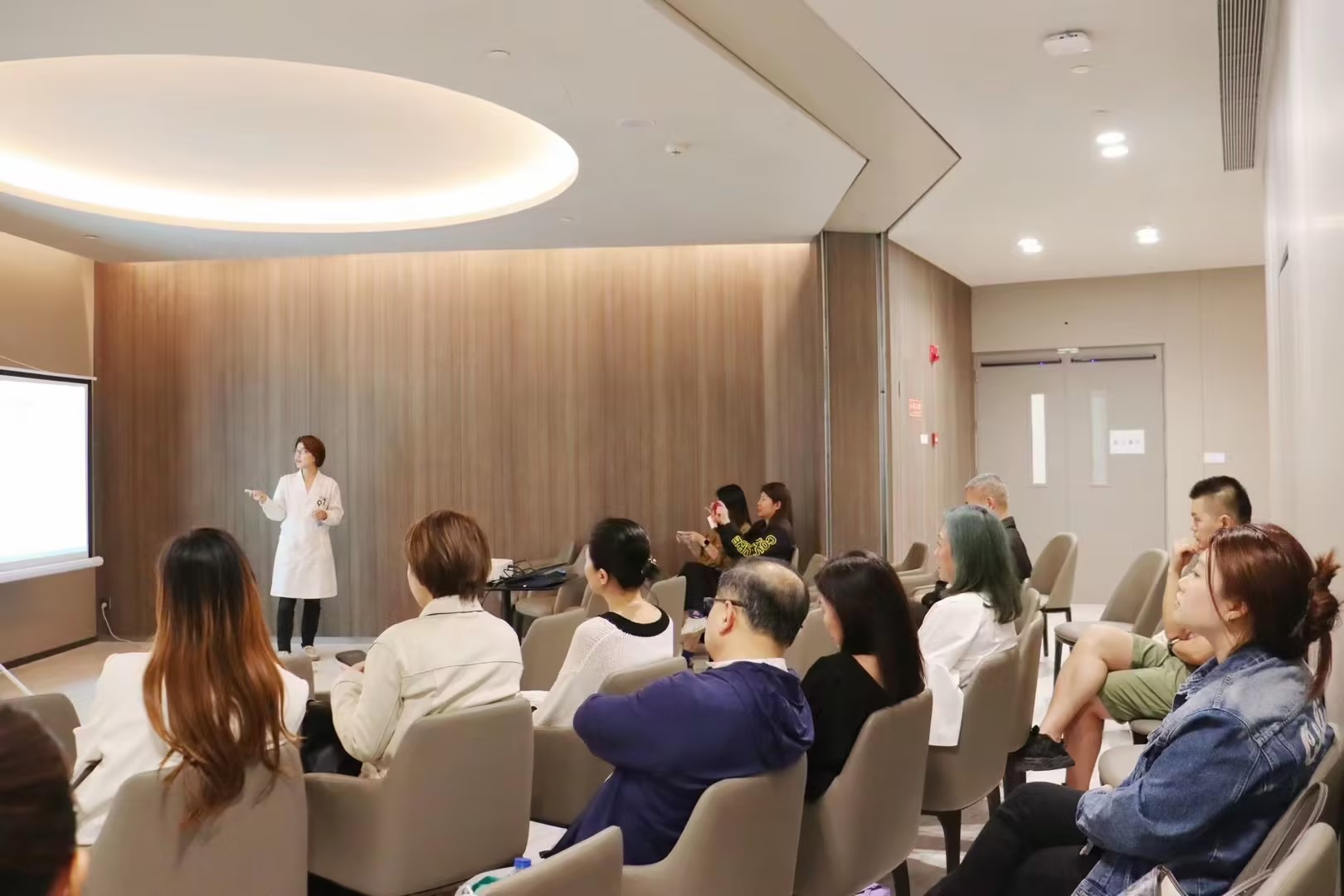 Attendees had an enjoyable time and walked away with useful insights. In addition, they were also entitled to a door gift and a chance at lucky draw, with attractive prizes to be won. Prizes include the popular PicoWay laser treatment worth 3288RMB and Adult Exercise Evaluation Package worth 2388RMB.
与会者们度过了愉快的时光,趁此机会学到了不少有用的健康保健知识。除此之外,他们也获得一份礼包,以及参与幸运抽奖的机会。幸运抽奖的礼品非常丰厚,包括价值3288元的超皮秒激光治疗(全脸)和价值2388元的成人运动健康全面评估套餐等。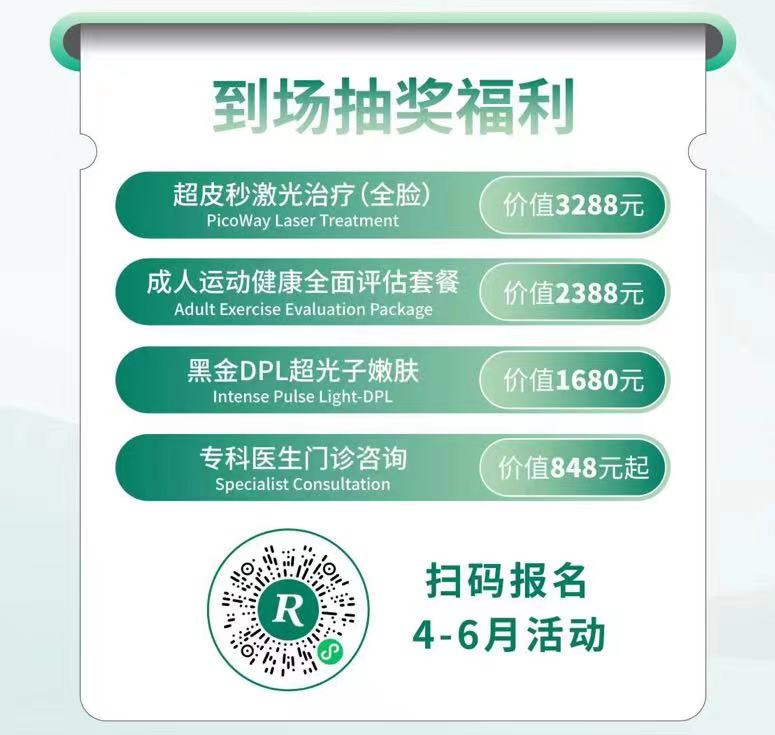 We sincerely invite all SingCham members and friends to keep a lookout for more interesting health-related talks and activities organised by SingCham Shanghai and Raffles Hospital Shanghai.
我们诚挚地邀请所有中国新加坡商会的会员和朋友们继续关注商会动态,商会和上海莱佛士医院将继续联手举办更多有趣的健康相关讲座和活动。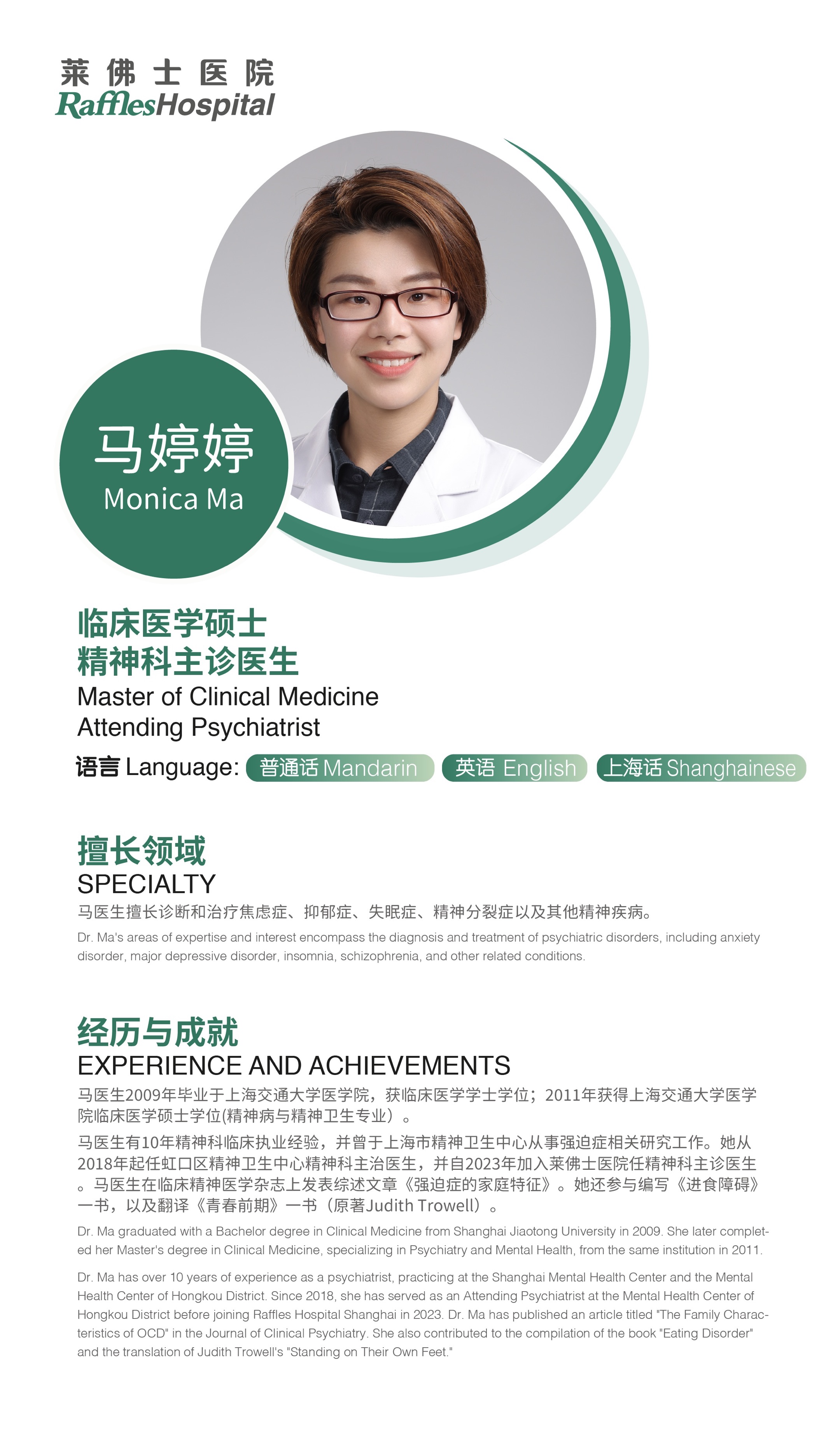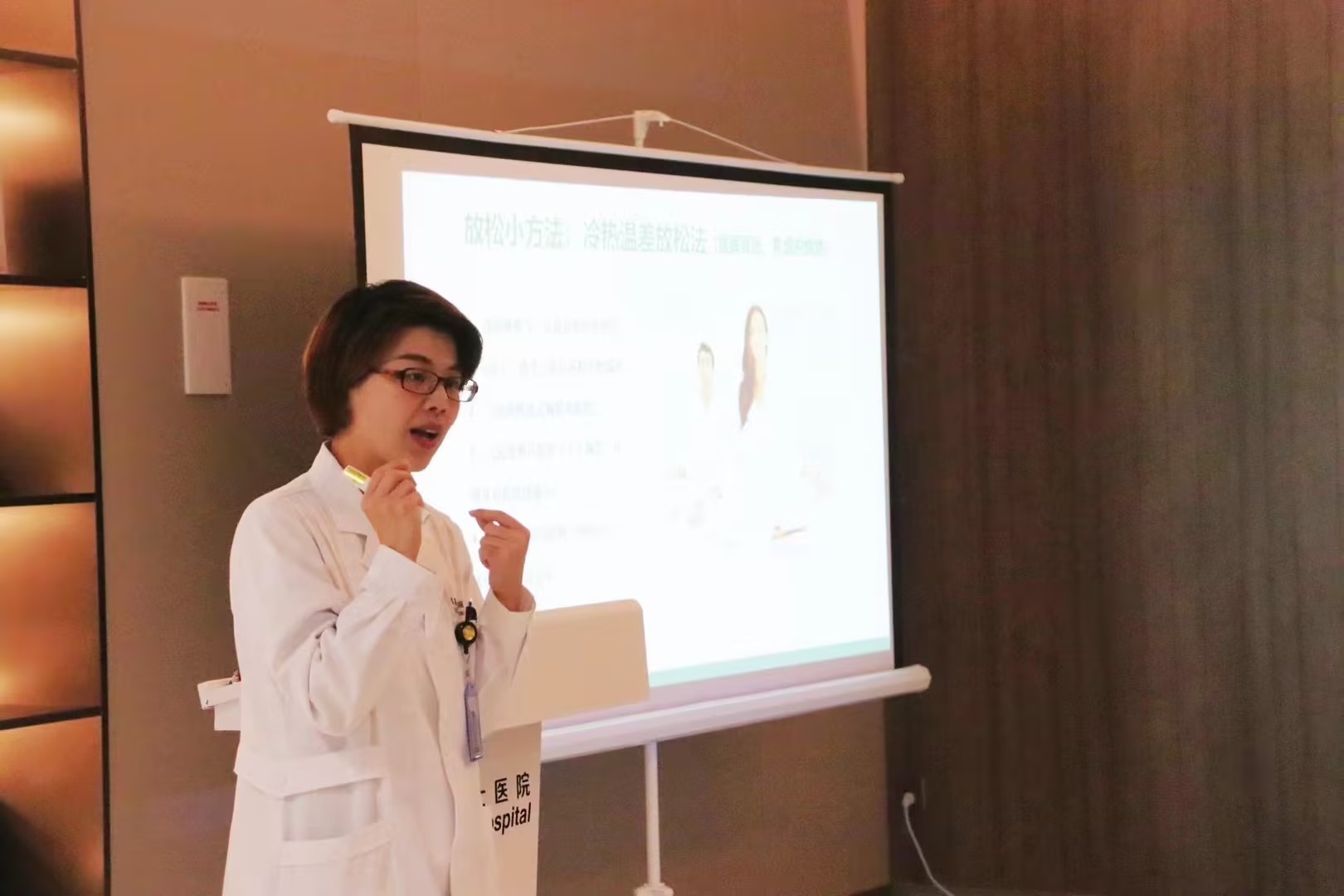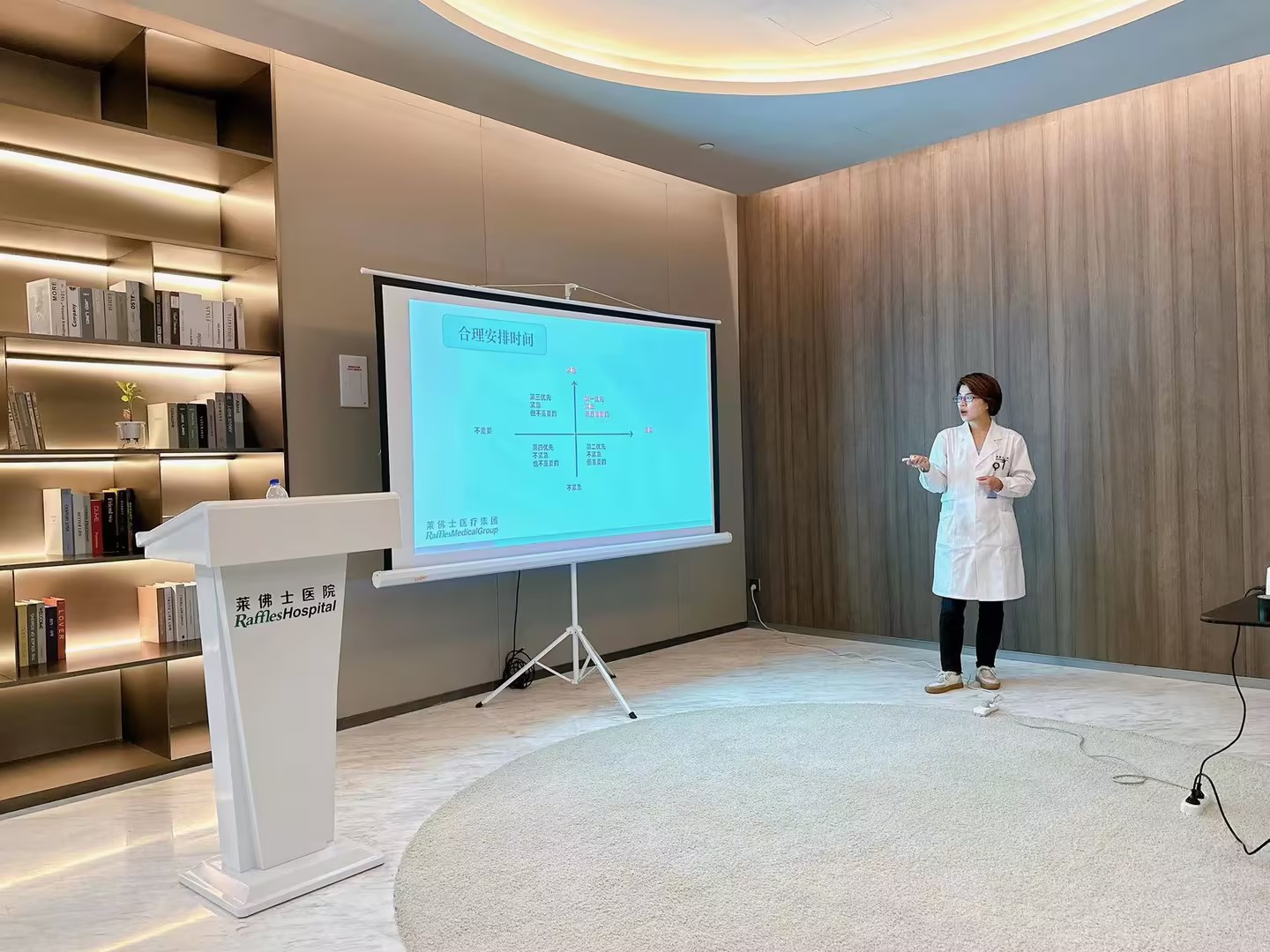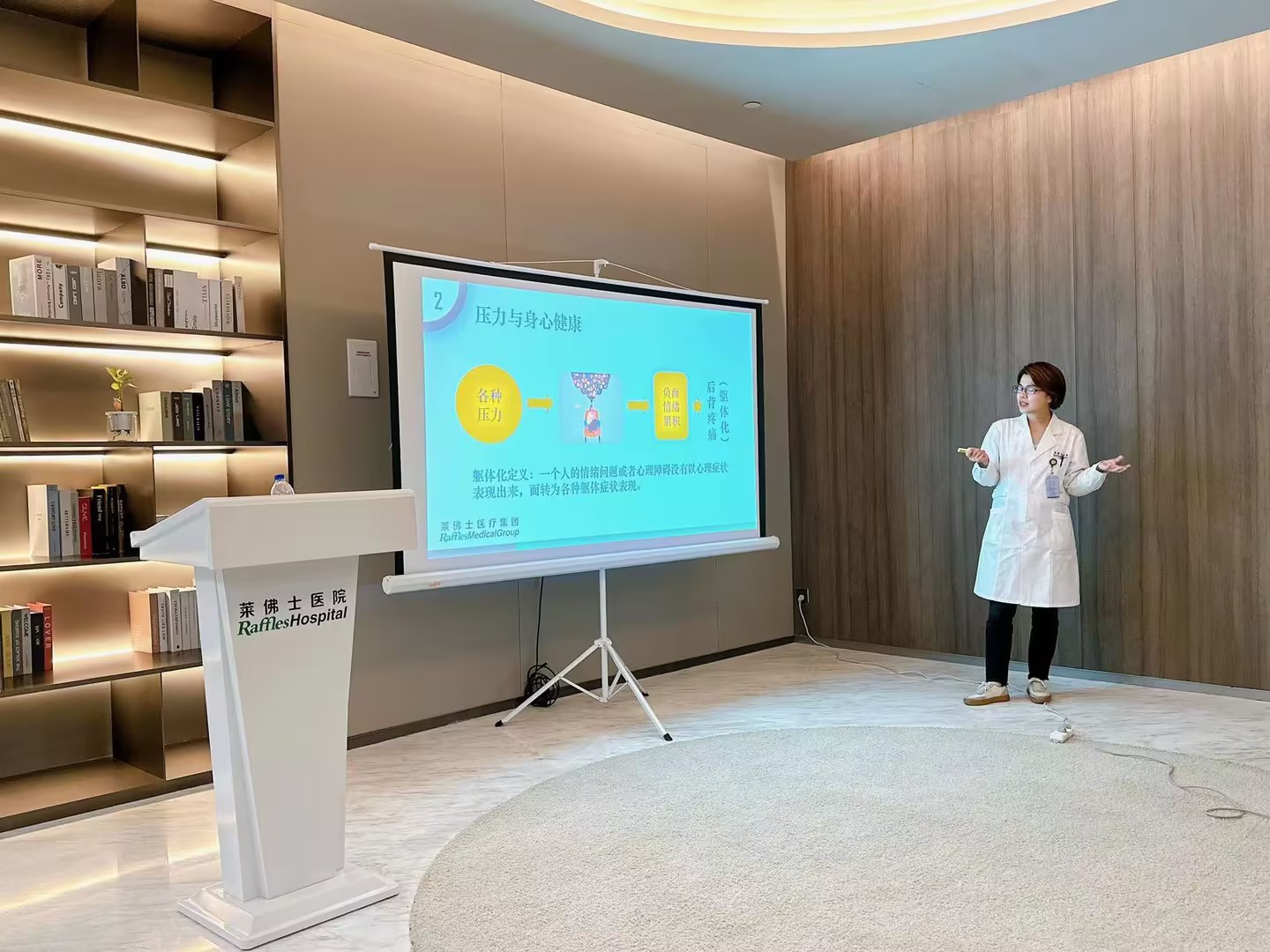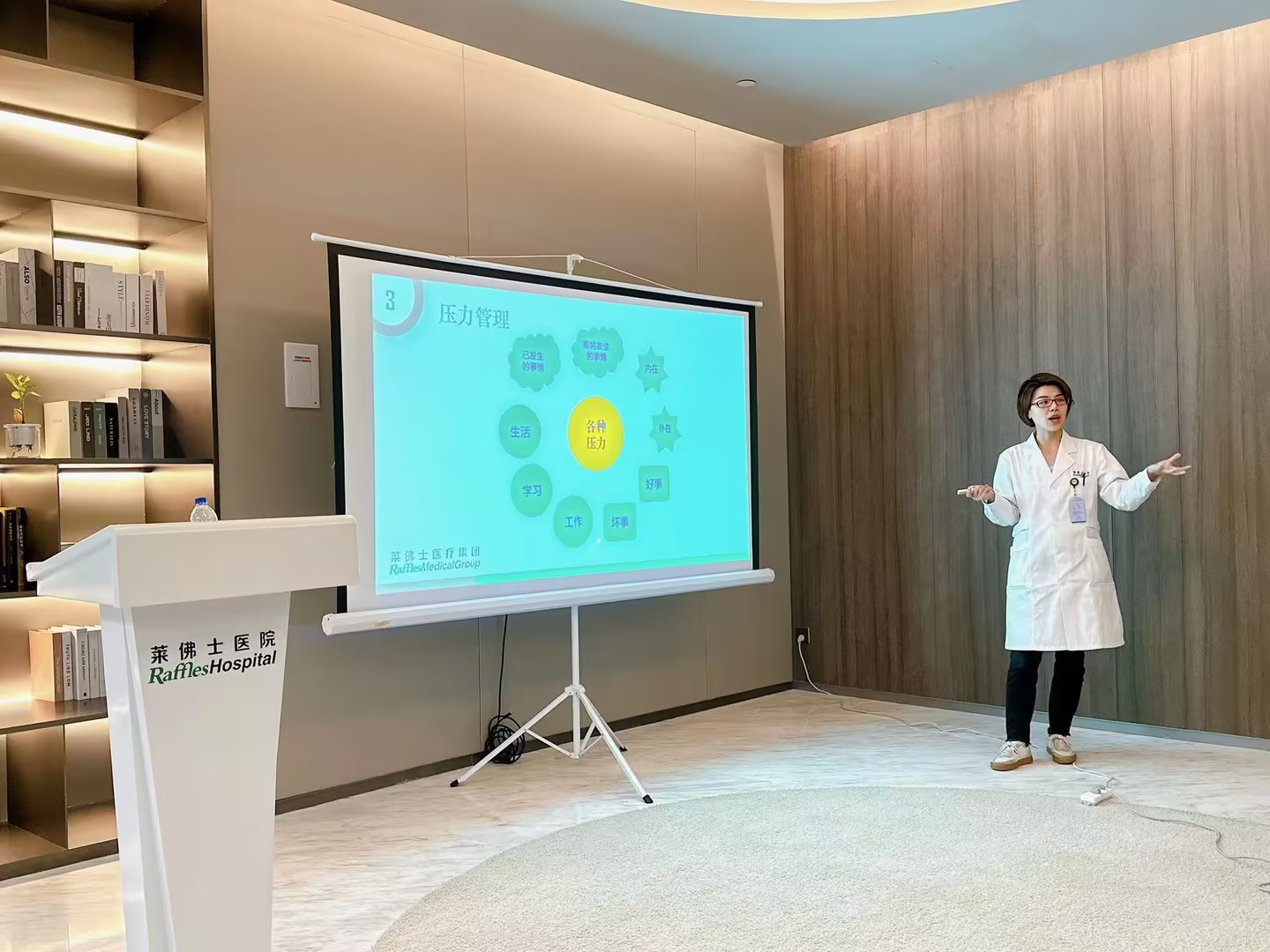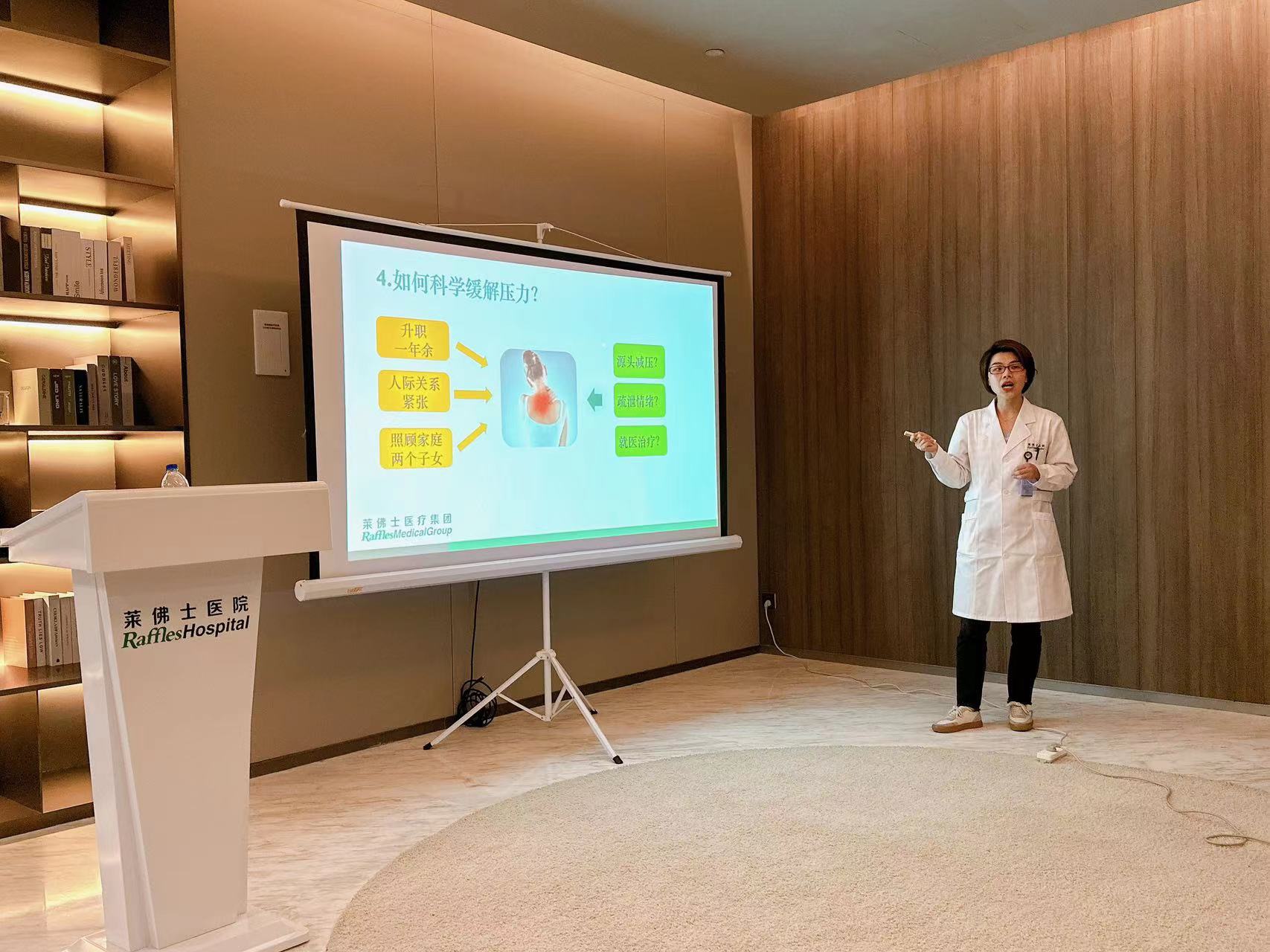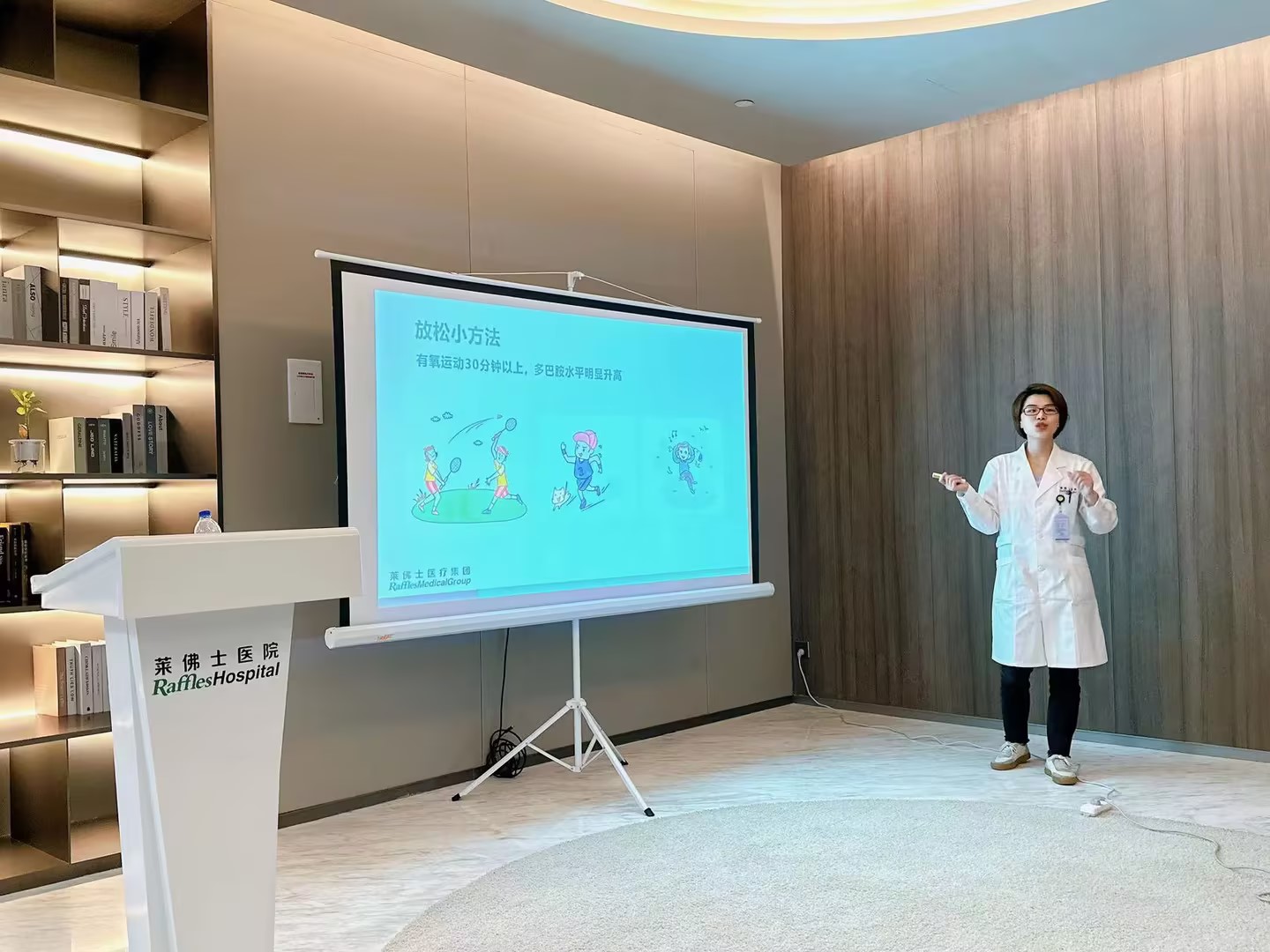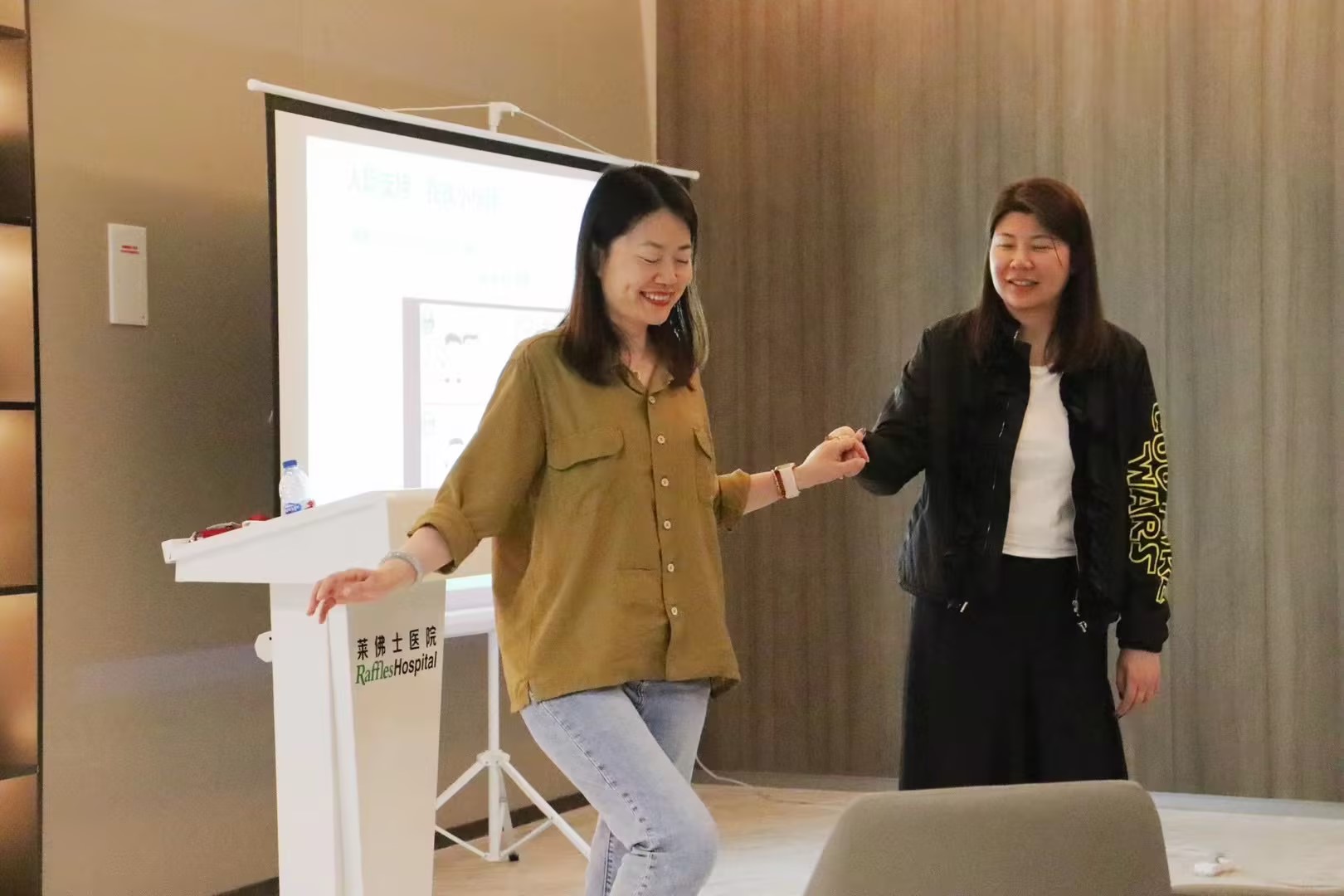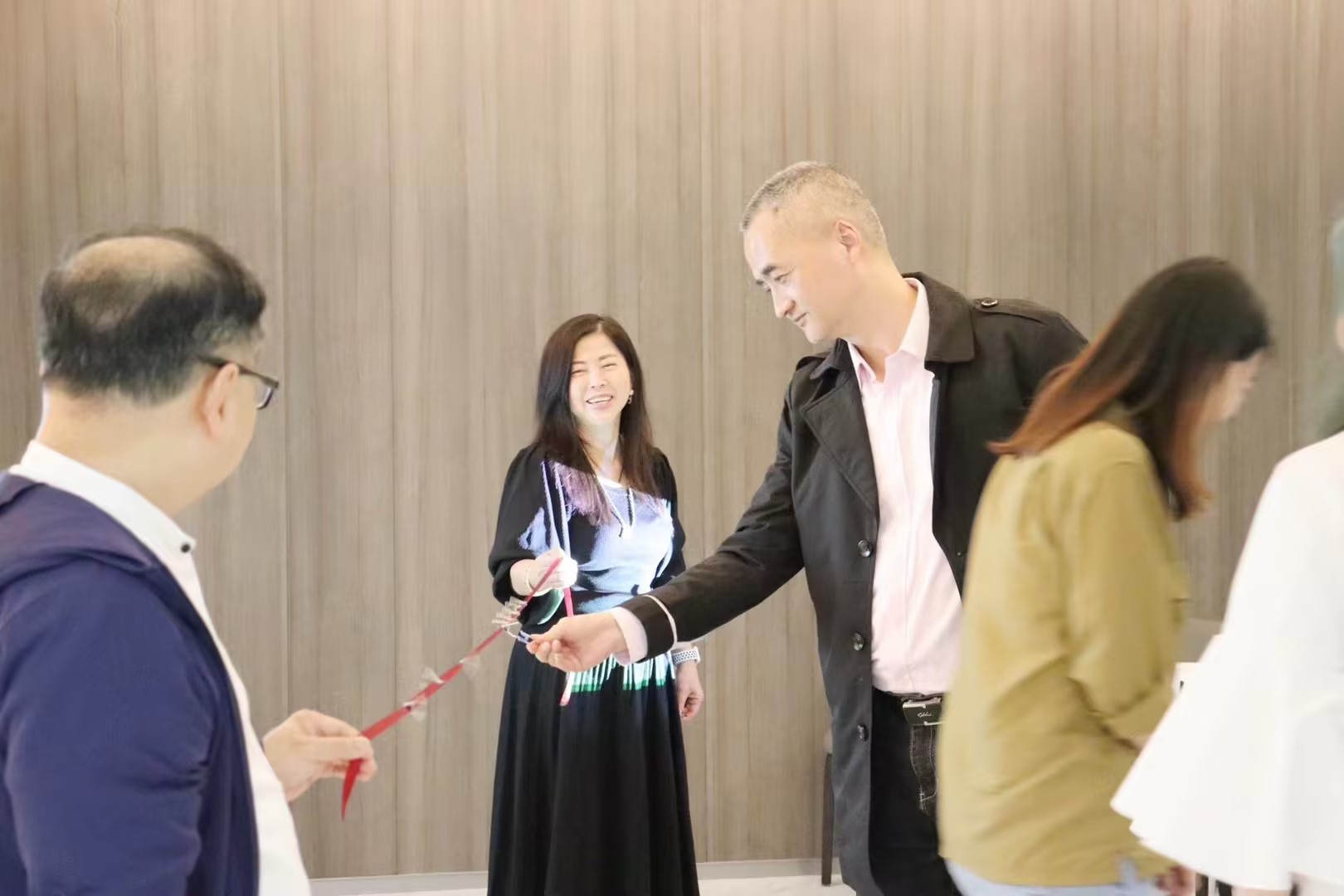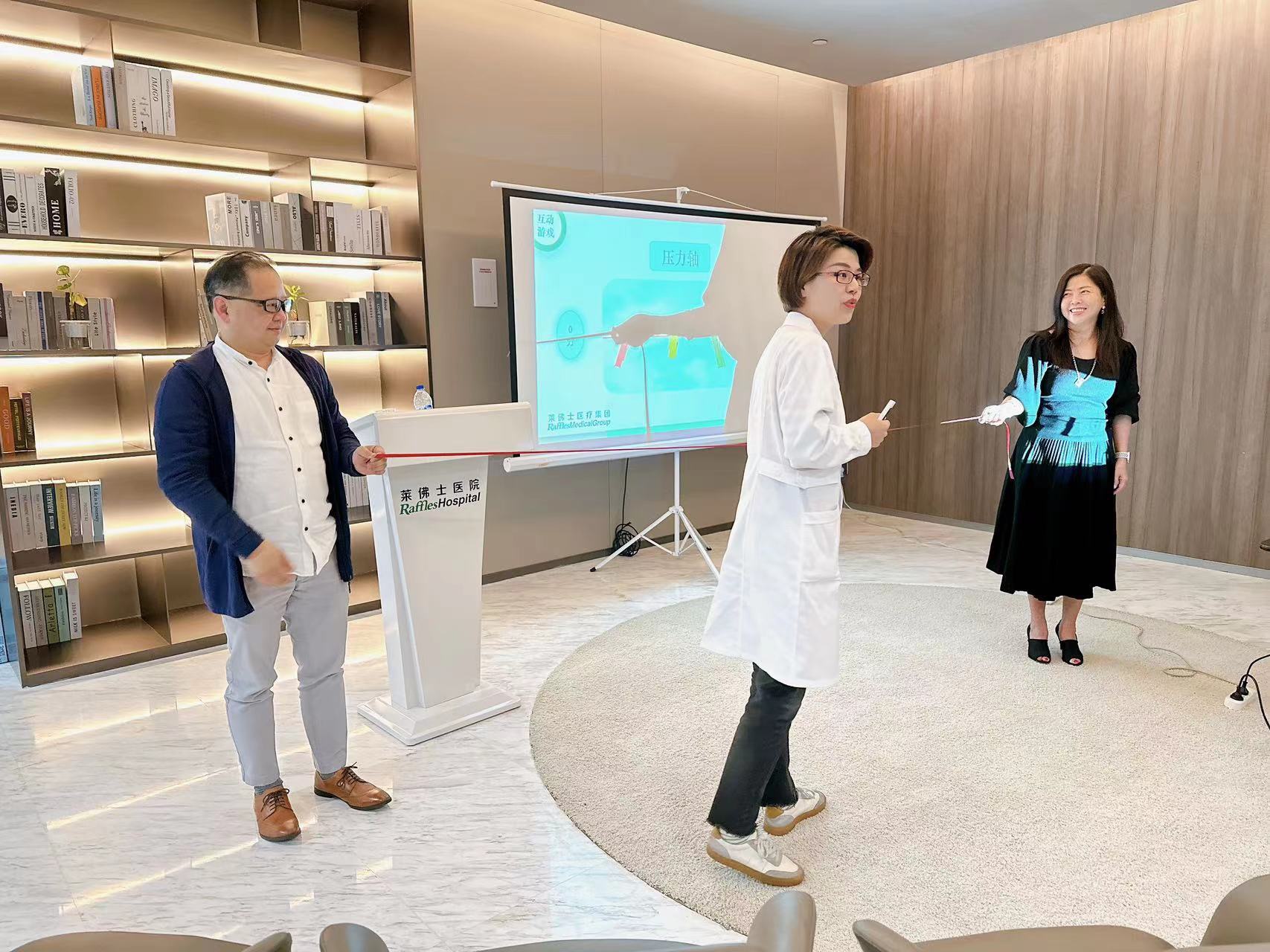 Supported by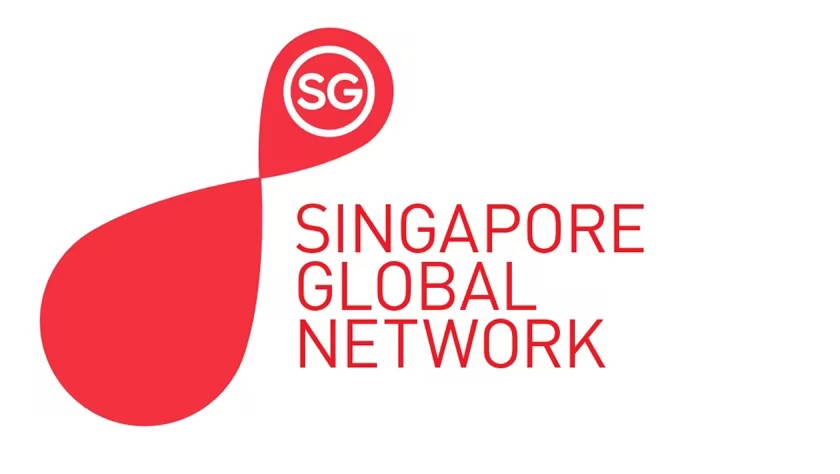 Scan and Join SingCham!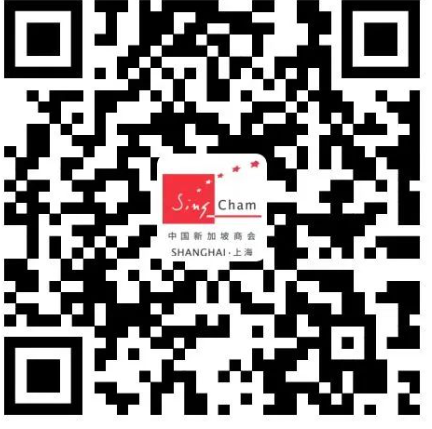 Scan and Follow us on Wechat!