2022 May 23 Step by Step Guide for Enterprises to Resume Operations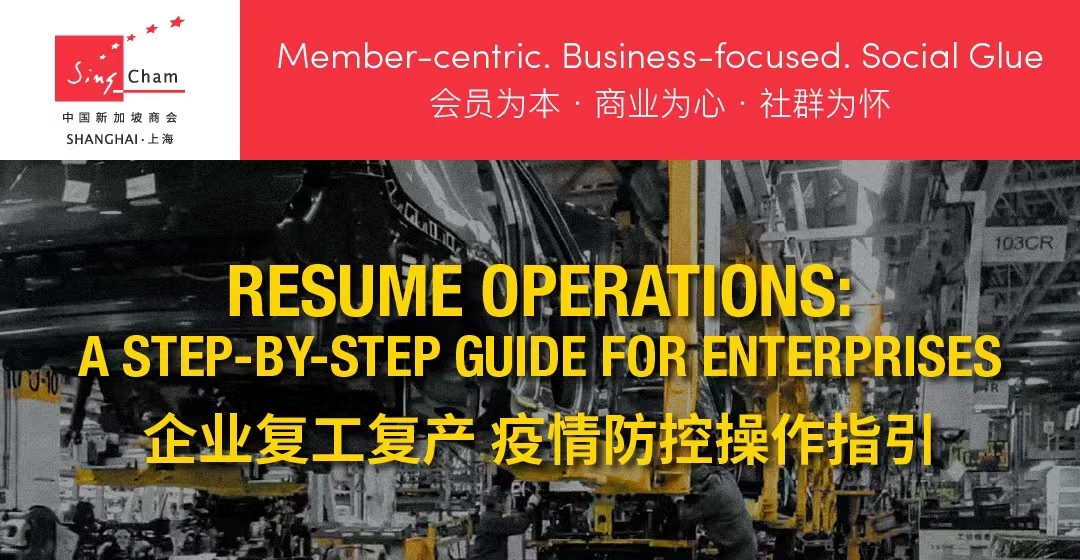 On 23 May 2022 afternoon, SingCham Shanghai organized a zoom webinar titled "Step by Step Guide for Enterprises to Resume Operations" to help members better understand the "White List" programme implemented by the government and how the programme can aid them to resume operations. The session was delivered by our guest speaker, Dr Hellen Zhang, Senior Partner at Anjie Law Firm, with close to 50 participants over the one-and-a-half-hour session. SingCham Shanghai would like to give special thanks to Ms Linda Painan, Chairwoman of The Expatriate Center (TEC), for her kind support in making this event a success. The session was hosted by SingCham Shanghai Vice-Chairman William Chang, who also moderated the Q&A segment following the presentation.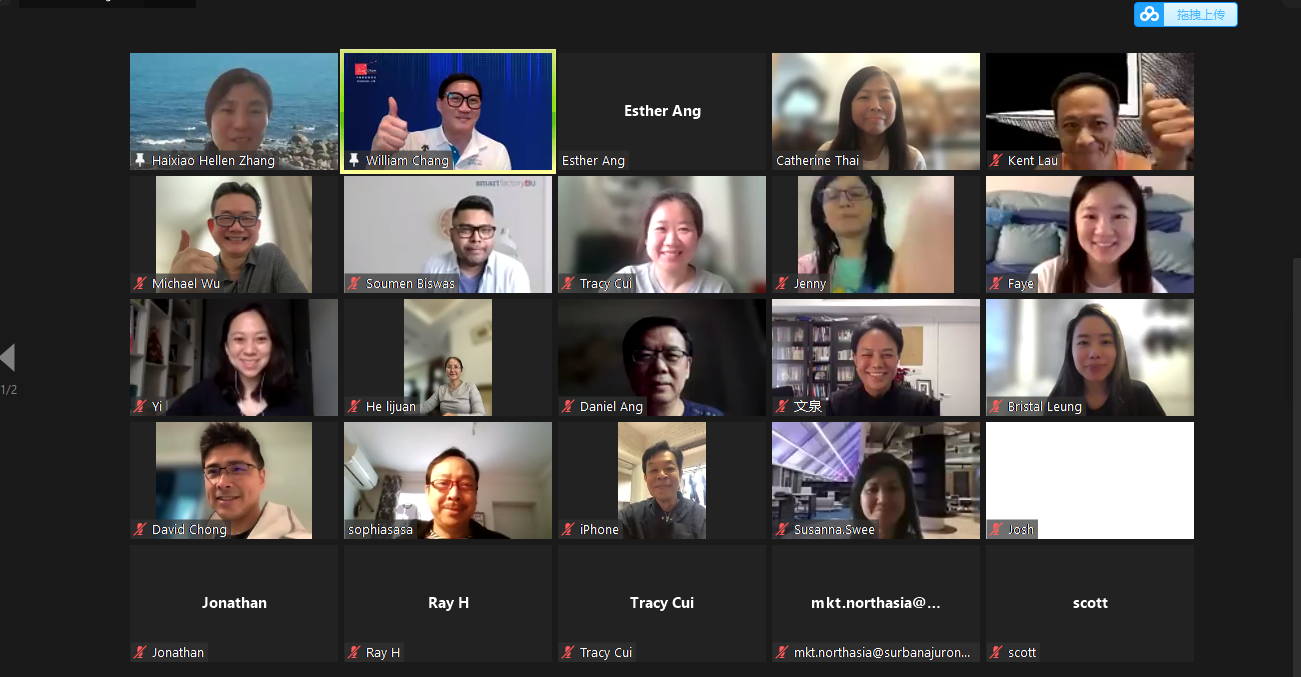 Dr Zhang advised members on formulating strategy for the resumption of work and production according to the latest policies. These include an overview on the process to resume work and production, which includes preparation, application, inspection by government agency, resumption approval, resumption of work and production, filing of Anti-COVID documents, and spot check after resumption of work.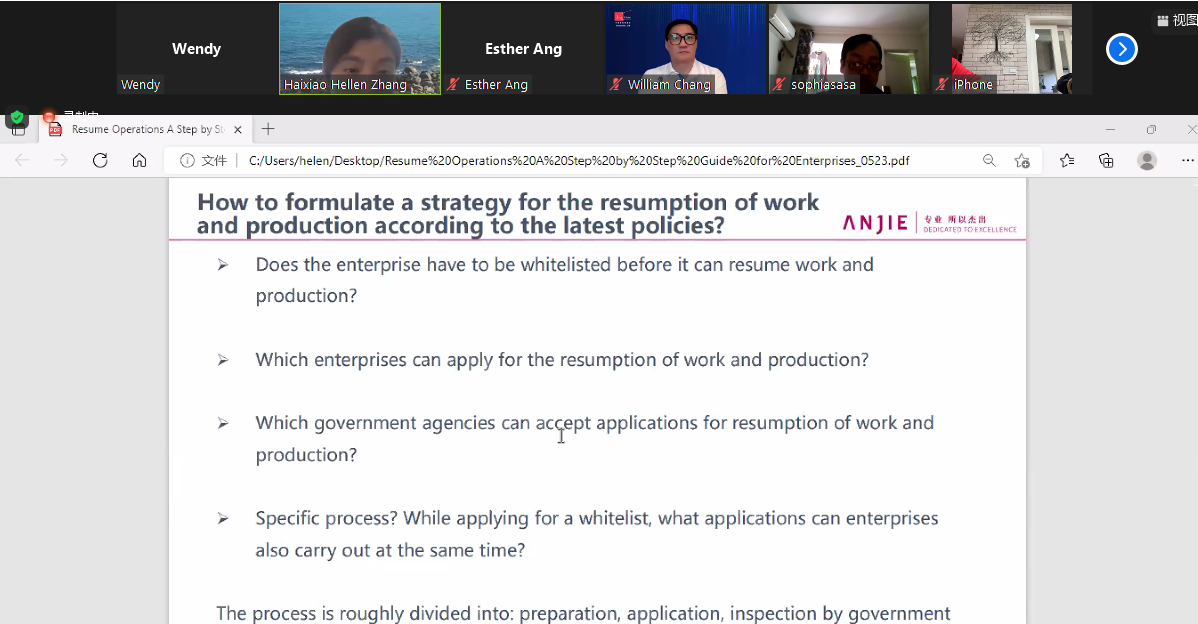 Application Scope
At present, the application scope for the resumption of work and production of industrial enterprises include those under the operation support, strategic function, economic support and supporting fundamental industries categories. In addition, Shanghai is also fully supporting other large industrial chains and enterprise groups that have a great impact on the Yangtze River Delta and the national industrial supply chain to take lead in resuming work and production. Besides these, foreign trade and commerce including commercial enterprises and other key foreign-funded trade enterprise are among the 'White List' programme.
However, Dr Zhang stressed that small and medium size companies and other companies who are not categorized under any of the above scope can still proceed to apply for the resumption of work and production and try to get approval in accordance with the latest regulations and policies issued in mid-late May.
 
Submission of Application
Dr Zhang shared that submission of application varies according to each district. Companies are advised to check with their local district on the process. The whole submission process includes communicating with Local Management (village committees, neighborhood committees, industry park management committees and group companies), district-level (district governments and district level government agencies) and municipal (municipal government agencies and enterprises associations). 
Citing the case for Pudong New Area, the preliminary examination of the Local Management where the enterprise is located shall be submitted to the district economic committee or the commerce committee and the district by the District Prevention and Control Office or the Health Commission for examination. While the preliminary examination of agricultural enterprises is to be reviewed by the district agricultural and rural committee.

Anti-COVID Control Plan
Dr Zhang stressed the key to the resumption of work and production is the approval of Anti-COVID Control Plan. According to the "Guidelines for the Prevention and Control of the Resumption of Work and Production of Shanghai Industrial Enterprises" (Second Edition), the COVID prevention and control plan for the resumption of work and production shall be submitted in accordance with the principle of "one enterprise, one plan", which shall be evaluated and reviewed by the District Prevention and Control Office or the Health 
Commission.
Companies are responsible for the prevention and control of COVID-19 and should ensure the "five in place": 
Prevention and control mechanism in place 
PPE supply and reserves are in place 
Employee isolation at workplace to the possible extent is in place 
Risk separation to the possible extent is in place
Internal management is in place

Transport Pass Application Process
In addition, Dr Zhang advised on vehicle pass application process, provincial pass for trucks and temporary pass for commuter bus in the field of foreign trade or commercial enterprises.

In summary, instead of awaiting the 'White List' , Dr Zhang urged all companies to commence filing for the resumption of operations, applications, place key important into their Anti-COVID control plan, seek for alternatives and communicate with government agencies at all levels when there are difficulties in the application for the resumption of work and production. Companies can also refer to the Shanghai Yiqifu (上海益企服) for the latest policies and guidelines. 
 
Questions and Answers: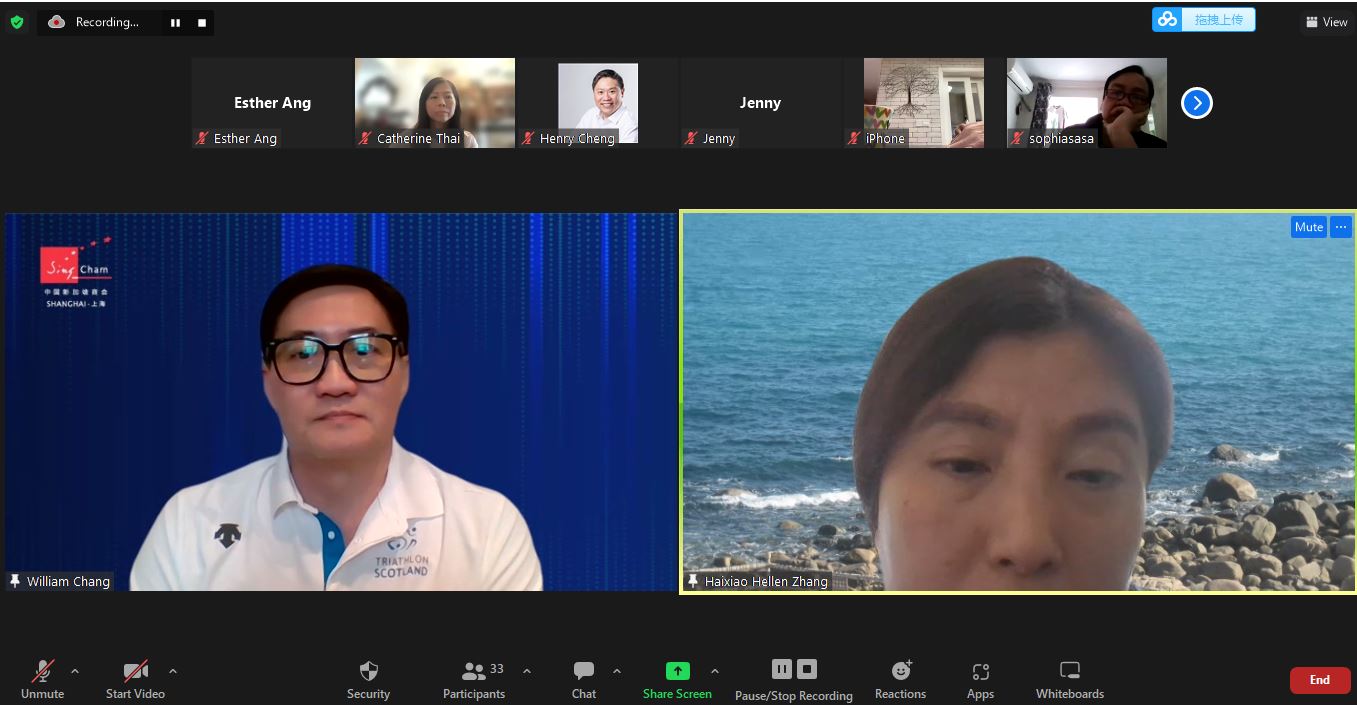 Dr Zhang addressed numerous queries raised from the floor:
1.    How can small F&B owners and businesses be included in the white list?
F&B restaurants and businesses can proceed to submit their application for resumption of work and production even though they are not in the white list. Whole application process is the same as with those in the 'white list'. However, they will need to wait for the mall to resume business before opening for businesses again. For standalone restaurants, application will be easier and they need to focus on the closed-loop management for the application to get through.  

2.    Is there a need to engage a lawyer or agency to apply the resumption of work?
The application can be done without a lawyer. However, if the company has an urgent request, a lawyer can help to prepare the documents and communicate with the government agencies upon experiences of handling similar cases.

3.    How long does it take for the application process to get approval?
Typically 1-2 weeks for online application with proper documentations and forms filled and submitted.

4.    What happened if a staff is tested positive after resumption of work?
There will be no penalty against the company controlling in a due course. However, the company will have to activate its Anti-COVID control plan, isolate the staff before transferring him/her to the designated quarantine facility. 

5.    How can government help those small businesses get rental rebates from private owners?
Small businesses can negotiate with private owners for rental rebate.  

6.    When will the lockdown be over?
The target is end of next month, when we should start seeing more and more businesses resume their operations.

Finally, Dr Zhang thanked everyone who participated in this webinar and offered to discuss more in details if there's a need. Dr Zhang contact details are as follows:

Admitted to both PRC and New York State
ANJIE LAW FIRM | PARTNER 北京安杰(上海)律师事务所合伙人 
T: +86 21 2422 4908
M/Wechat: 1333 1919 365
E: haixiaozhang@anjielaw.com 
上海市徐汇区淮海中路1010号嘉华中心28层
28/F, Jiahua Center, No. 1010 Huaihai Road (M), Xuhui District, Shanghai


Special Acknowledgement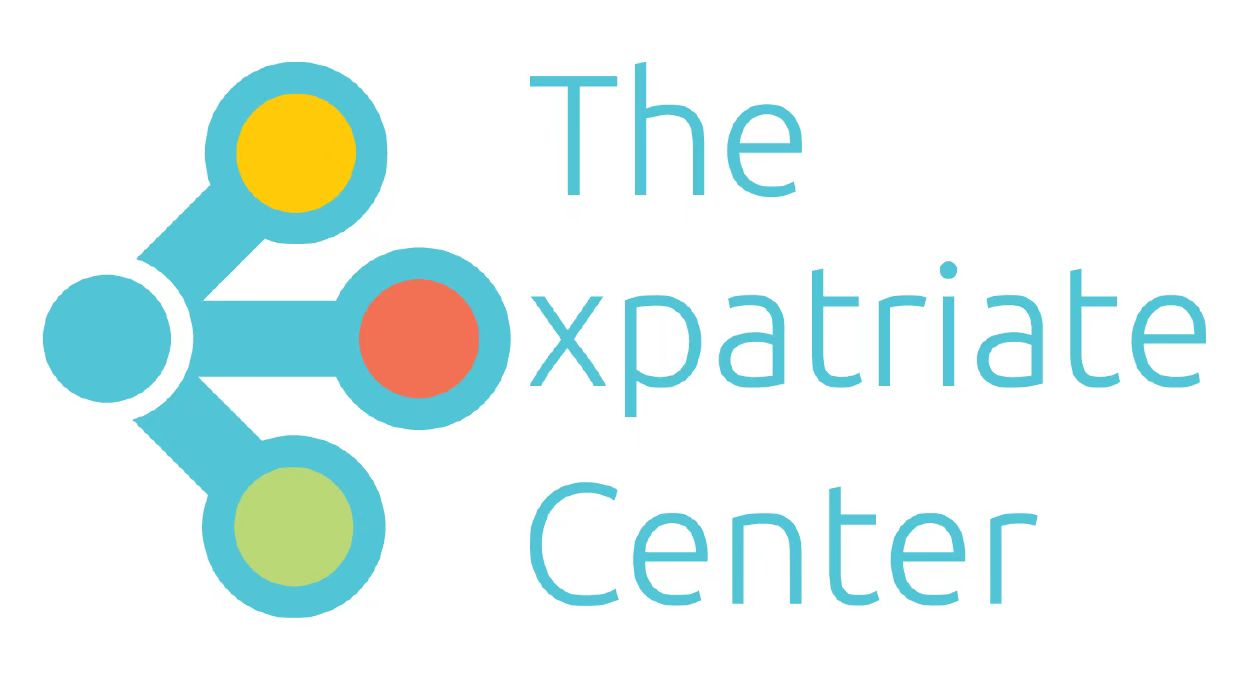 Special thanks to TEC for supporting SingCham Shanghai on this webinar.