singcham group insurance exclusive medical benefit program 30 50
SingCham Group Insurance - Exclusive Medical Benefit Program 30%-50% OFF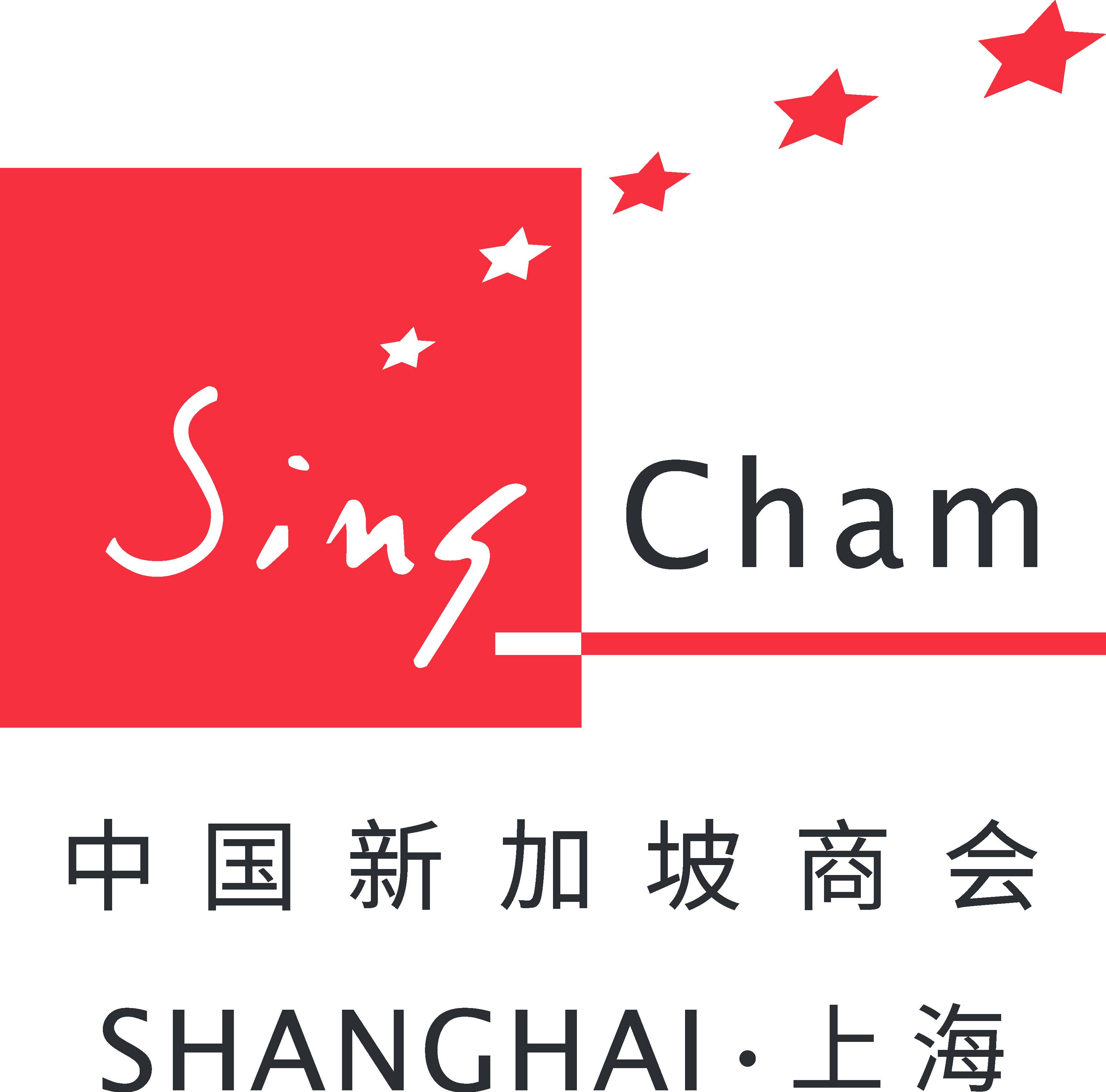 SingCham Group Insurance - Exclusive Medical Benefit Program 30%-50% OFF
Exclusive Medical Benefit Program 30%-50% for ALL SingCham members.
中国新加坡商会会员可享受独家医疗福利计划,优惠力度达到30%-50%.
You may contact the following for more details 更多详情可咨询:
cherry.ye@martecchina.com
wendy.yu@martecchina.com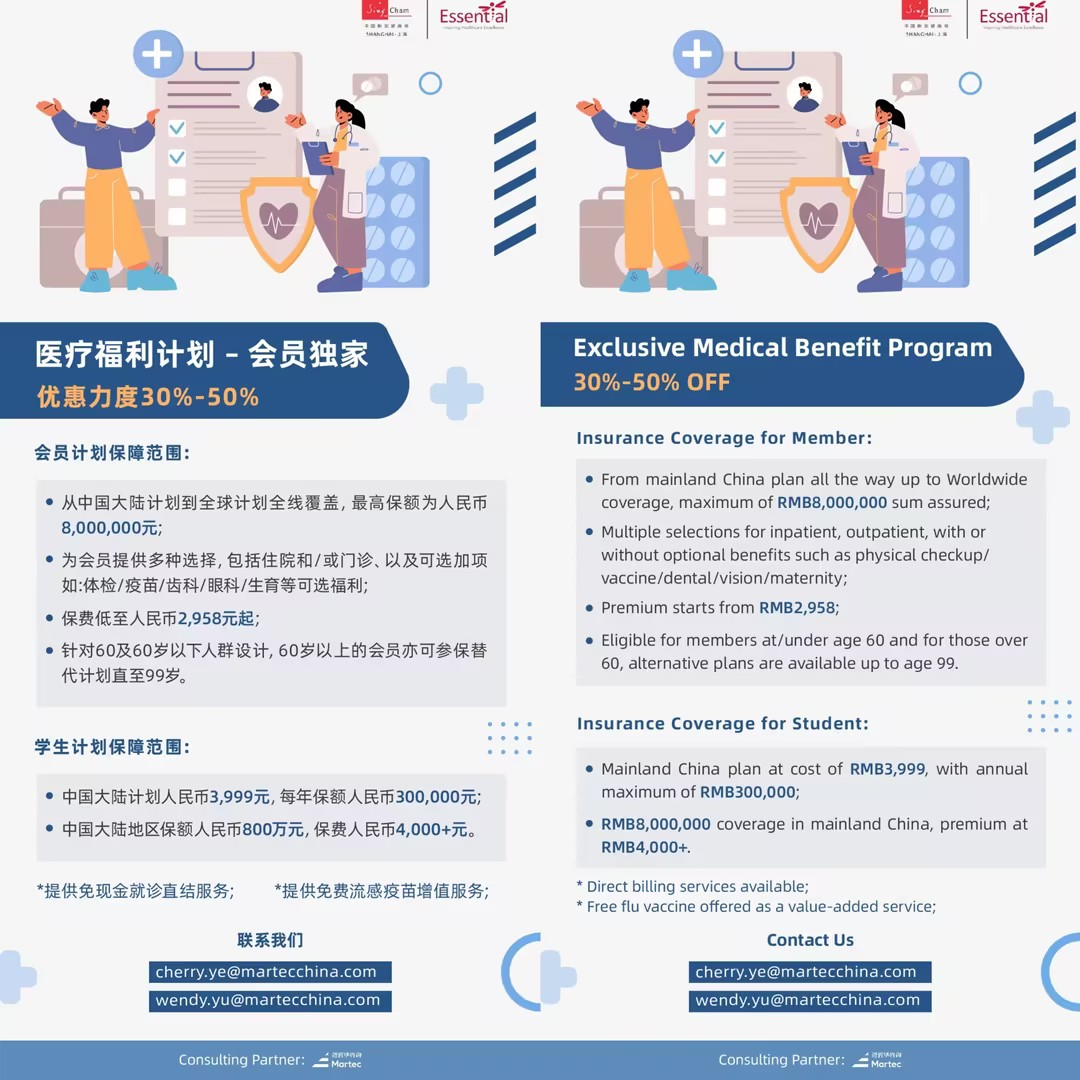 Q & A
Q: What plans can I have?
          问:我能享有什么计划? 
          A: We offer different geographic areas from mainland China, Singapore inclusive coverage as well as Worldwide plan.
         答: 我们提供从中国大陆到涵盖新加坡的计划,以及全球计划。
    2.  Q: Do I have to purchase outpatient coverage?
         问:我是否必须购买门诊保障?
         A: Not necessary. The plan starts with inpatient benefits while outpatient coverage is optional.
        答:可以不用,该计划必须涵盖住院保障,门诊保障作为可选。
   3.  Q: What if I have pre-existing condition?
        问:如果我有既往症怎么办?
        A: You can still get enrolled and covered as per underwriting and selection of different types of plans.
       答:你仍然可以根据承保和选择不同类型的计划来加入。
   4.  Q: Can I have health checkup/dental/vision/maternity benefits?
        问: 我可以享受健康检查/牙科/视力/生育福利吗?
        A: Yes, you can choose to add those benefits to your core plan.
        答:是的,您可以选择将这些福利添加到您的核心计划中,当然也可以选择不需要这些加项。
    5.  Q: If I have already had insurance from my employer, can I just purchase insurance for my dependent such as my child?
       问:如果我的公司已经为我购置商业保险,我可否只为我的家庭成员(例如子女)购买保险?
       A: Yes, we can offer separate plan for individual or child.
       答:是的,我们可以为成人或儿童提供单独的保险计划。
  6.  Q: Do I get any discounts if I go through SingCham?
       问:通过新加坡商会加入有折扣吗?
       A: Yes, we have exclusive plans for SingCham members and special discounts are available for members.
      答:是的,我们有新加坡商会会员的专属计划,会员还可以享受特别折扣。
  7.  Q: If I'm not a SingCham member yet, can I join the plan? Is there any waiting period between the time to join as a member and the time to join the plan?
       问:如果我还不是新加坡商会会员,我可以加入这个计划吗? 从成为会员的时间到加入计划的时间,中间是否有等待期?
       A: You can join the chamber as a member and start the insurance process immediately.
       答:您可以申请加入商会,并立即开始保险流程。
  8.  Q: Do I need to have a health checkup to get enrolled?
       问:我需要进行健康检查才能投保吗?
       A: Not necessary, but you can enjoy discounted packages from Raffles for a checkup.
       答:没有必要,但你可以联系莱佛士询问体检折扣套餐。
  9.  Q: What are the enrollment processes?
       问:保险投保程序是怎样的?
       A: Very simple – personal information, health status, copy of passport.
       答:很简单 -- 个人信息,健康状况,护照复印件。
  10.  Q: How to register for the insurance?
         问:如何登记投保?
         A: Welcome to contact SingCham Membership Department at Singcham@singcham-shanghai.org, and they'll assist to reach the service provider.
        答:欢迎联系新加坡商会会员部Singcham@singcham-shanghai.org,他们会协助联系服务提供商。