health talk oral health and mental health
Health Talk-Oral Health and Mental Health
10-13-2023 2:00 PM - 10-13-2023 3:00 PM
On 13 October 2023, SingCham Shanghai and Raffles Hospital will collaborate to deliver a talk on Oral Health and Mental Health.
Topics: 
Oral Health - What to look out for in the prevention and treatment of oral diseases.
Mental Health - If the body needs an annual check-up, does the mind need one too?
2023年10月13日,中国新加坡商会上海联合上海莱佛士医院举办以"口腔健康"和"心理健康"为主题的健康讲座。
讲座主题:
口腔健康-预防和治疗口腔疾病需要注意的问题。
心理健康-身体需要"年检",心理也需要吗?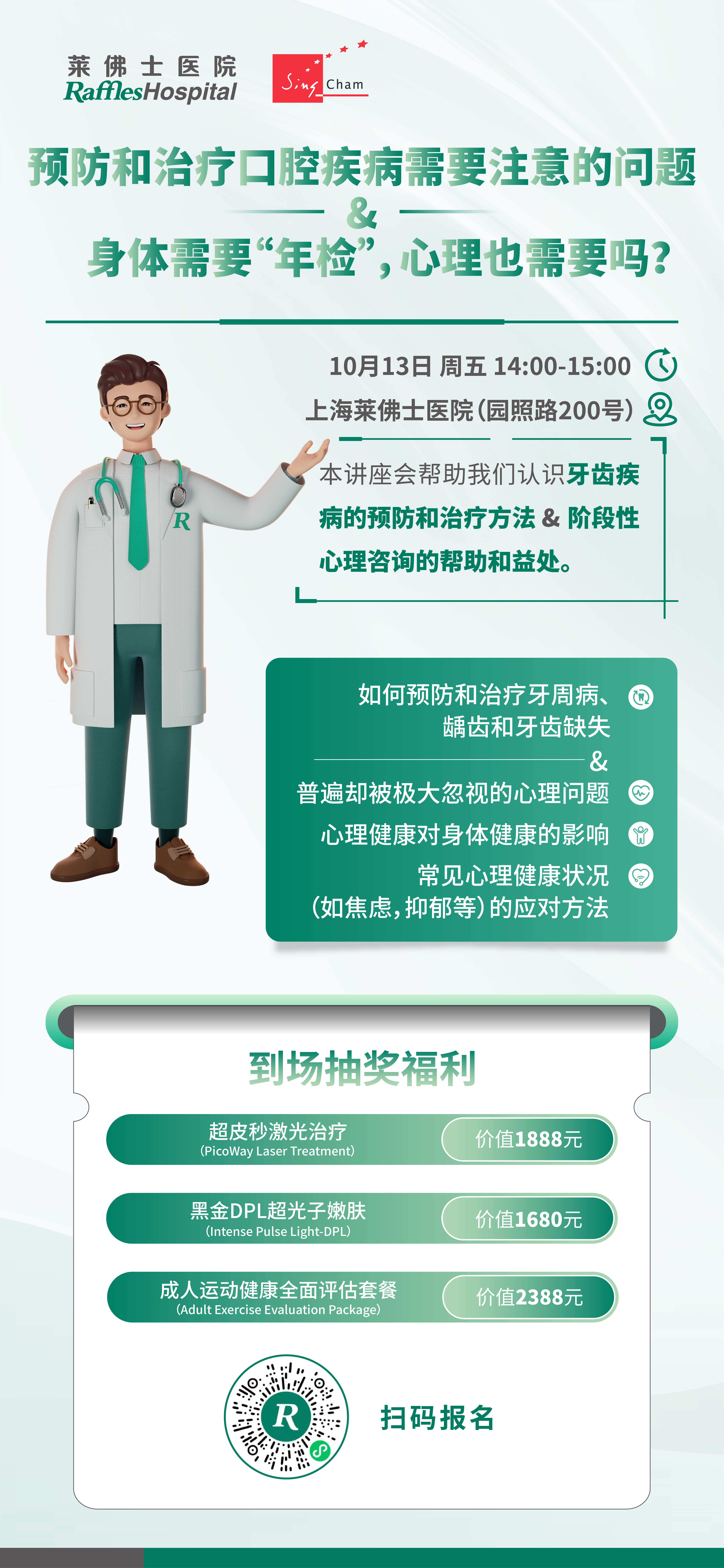 Venue Name
Shanghai Raffles Hospital
Venue Address
No. 200, Yuanzhao Road, Pudong New District, Shanghai, China
上海市浦东新区园照路200号