Weekly Badminton & Lunch
On 2 July 2022, SingCham Shanghai hosted a successful badminton tournament!
While the playing group was limited to 16 people due to court availability, more than 20 people attended the lunch gathering, including SingCham Shanghai Chairperson, Ms Kng Hwee Tin.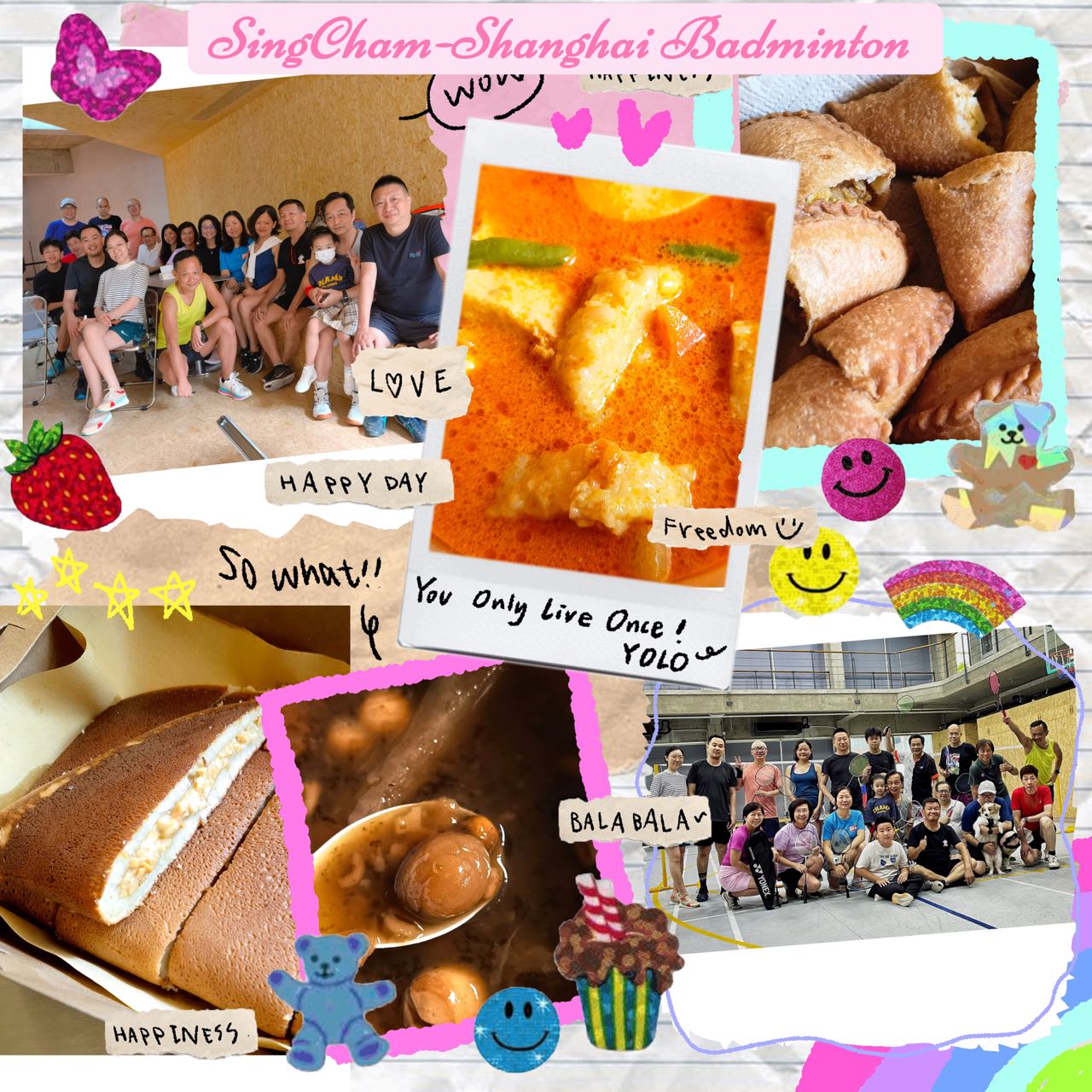 Everyone thoroughly enjoyed the lunch gathering and mingling session.
SingCham Shanghai intends to hold this badminton session every week, and anyone interested in participating can add Henry's or Rock's WeChat accounts.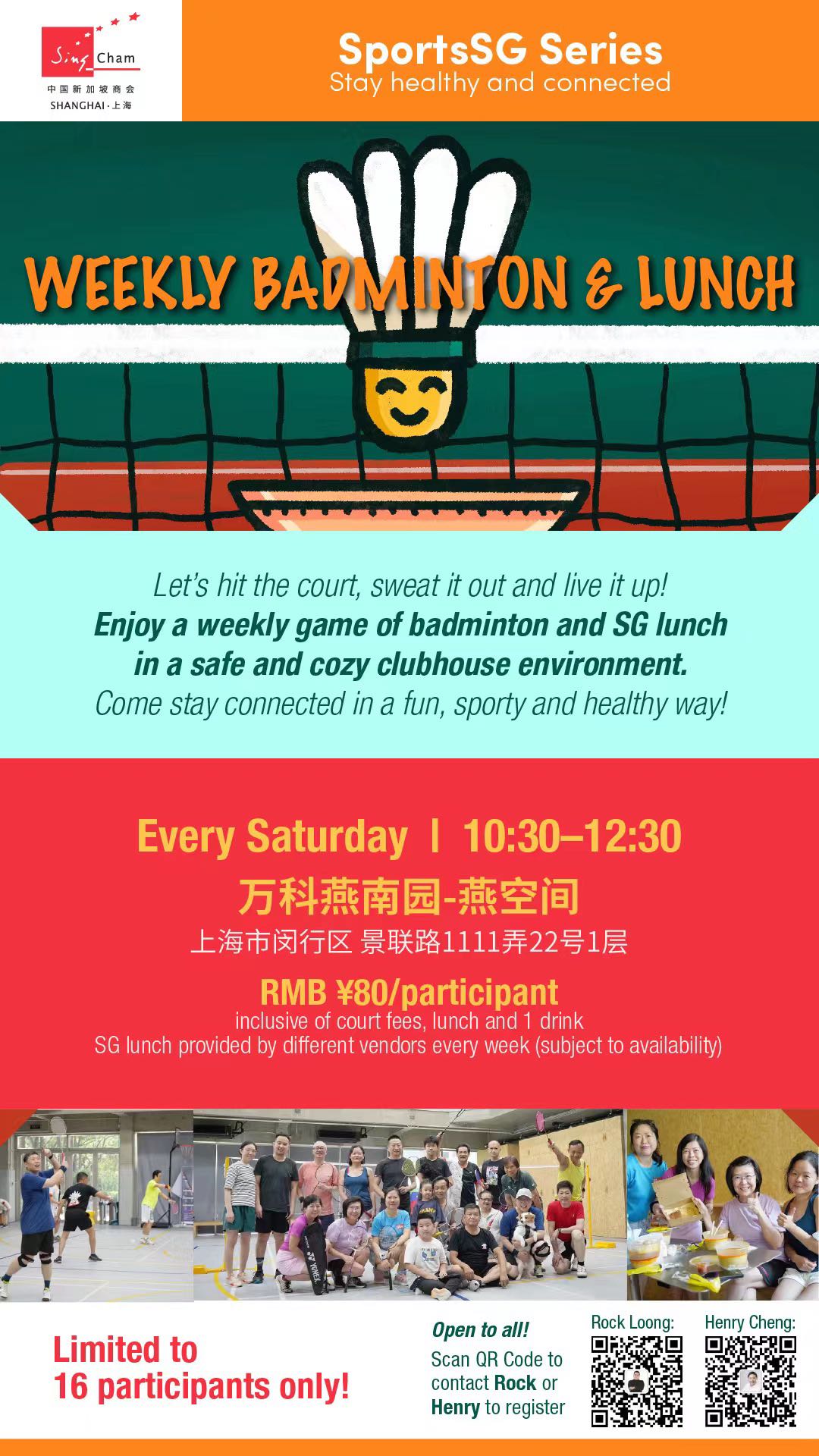 Weekly Badminton Group
Date/Time: Every Saturday, 10:30am -12:30pm
Location: 万科燕南园-燕空间 上海市闵行区 景联路1111弄22号1层
Fee: 80 RMB, inclusive of court fee, mineral water, and a set lunch.
Please note that each session is limited to 16 people for the best court experience.
However, you are welcome to join us for lunch (Singapore style) at 50 RMB and mingle with our fellow community members.
WE LOOK FORWARD TO SEEING MORE NEW FACES!
---